Topshop billionaire heiress Chloe Green's relationship with "Hot Felon" Jeremy Meeks is heating up by the minute, with the pair attending the Prince Grace Awards with her mother Lady Tina Green last night (25 October).
The trio – who recently spent time as a family on board a lavish yacht off the coast of Monaco – pitched up to the glamorous evening event dressed in coordinated outfits with the ladies in black gowns and Meeks in a smart textured black suit and tie.
Shoe designer Green looked particularly striking in her plunging form-fitting dress which she styled with a black Dior bag and sky-scraping Christian Louboutin heels. She styled her long, sun-kissed hair in loose waves and wore a natural yet glowy make-up look.
The 26-year-old heiress couldn't have looked more loved up with her new man, staring into his blue eyes on several occasions as they posed on the grey carpet at the Beverly Hilton Hotel in California.
The awards are named after Grace Kelly and recognise the emerging talent in theatre, dance and film. It has awarded over 800 people since its creation.
Other stars at the glitzy event included David Foster, Sex and the City's Kristin Davis and Princess Charlene, who is the late Grace Kelly's daughter-in-law.
Former Olympic swimmer for South Africa and wife of Prince Albert II, Charlene, looked typically glamorous in an off-shoulder flowing pink sparkly gown with her husband in black tie.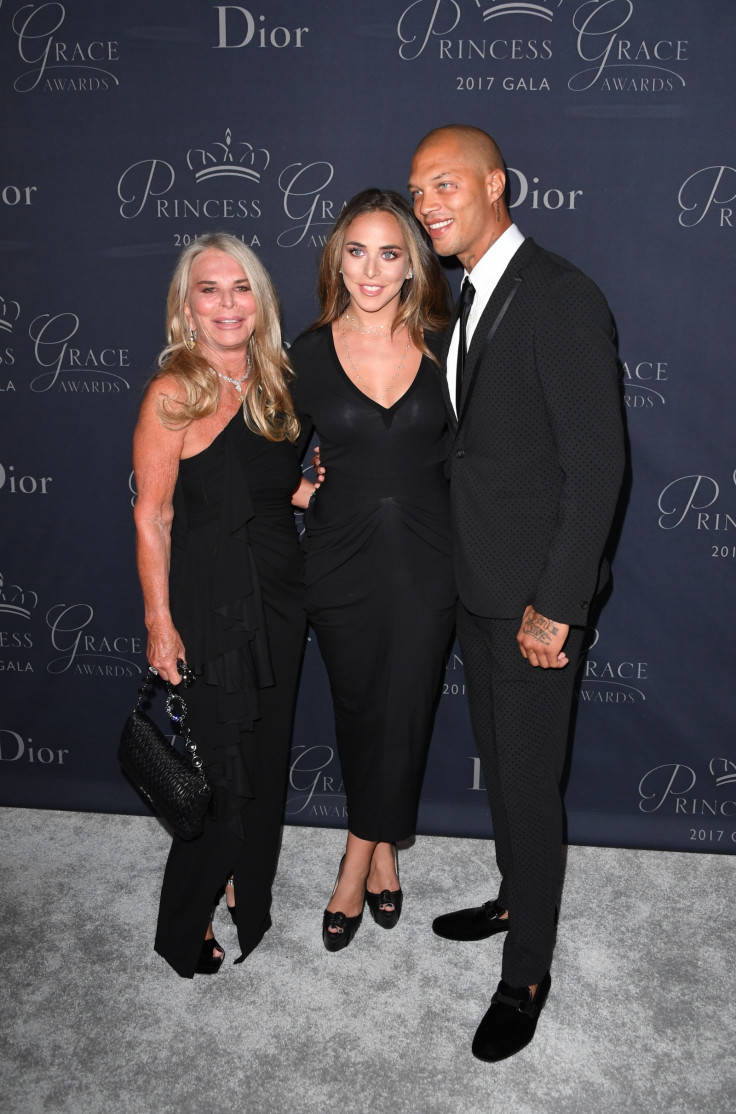 Green and Meeks have been particularly forthright with their new romance despite the felon being married to Melissa Meeks whom he shares three children with. The former married couple are now separated and Meeks has filed for divorce.
Melissa previously told the Daily Mail: "What sort of woman would do something like this to another woman? My marriage wasn't perfect but I thought it could be saved, until this happened...Of course I'm angry at her. What she did is unforgivable. And I'm angry at him too. What they did destroyed my entire world."
Anger soon turned to tears as she broke down during a recent interview on This Morning, with the 38-year-old remembering Meeks as "an amazing husband".
She said: "He was an amazing husband, honestly, when I think about it I still get emotional. It's still very raw. We had a really good life together."