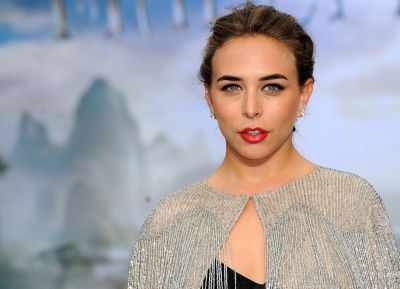 Jeremy Meeks is not officially divorced from his wife, but it looks like he may already be engaged to Chloe Green.
The hunk dubbed the world's most handsome criminal − who became an internet sensation after his mugshot went viral − has sent the rumour mill into overdrive with a series of Snapchat videos, which show the Topshop heiress flashing a diamond on her wedding ring finger.
The couple, who first went public with their romance in July when they were photographed kissing passionately aboard a superyacht on the Mediterranean, gave fans a glimpse of their private life as they enjoyed a day out on Miami Beach.
Despite recently receiving a barrage of abuse from disappointed fans who accused him of cheating on his wife of eight years, Melissa, Meeks held his 26-year-old girlfriend in a tight embrace and even kissed her neck.
At the risk of giving her father Philip Green heart palpitations, Green defiantly snuggled up to him and took the opportunity to flaunt her new piece of jewellery on her left hand as she lapped up his attention.
Meeks separated from his wife Melissa, who stood by him while he served 27 months in prison for possession of a firearm, in July. She recently told Daily Mail that she was unaware her marriage had ended until the pictures emerged. "To me, that's unforgivable. My whole world has been torn apart by this. What do I tell our children? My heart is broken," she said. "My marriage wasn't perfect but I thought it could be saved, until this happened."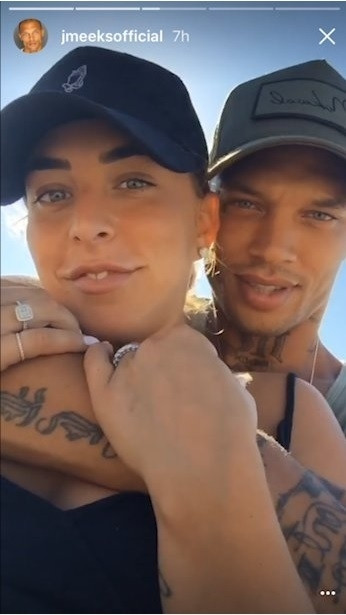 Body language expert Judi James previously told IBTimes UK that she was not surprised that Green, whose father is worth £3.8bn, was drawn to Meeks. "Jeremy is undeniably beautiful but it's his 'Hot Felon' tag that is proving irresistible to some women," she explained. "Tame him and you boost your own status and power-levels plus you get to feel protected from the rest of the world by dating a 'tough guy'".