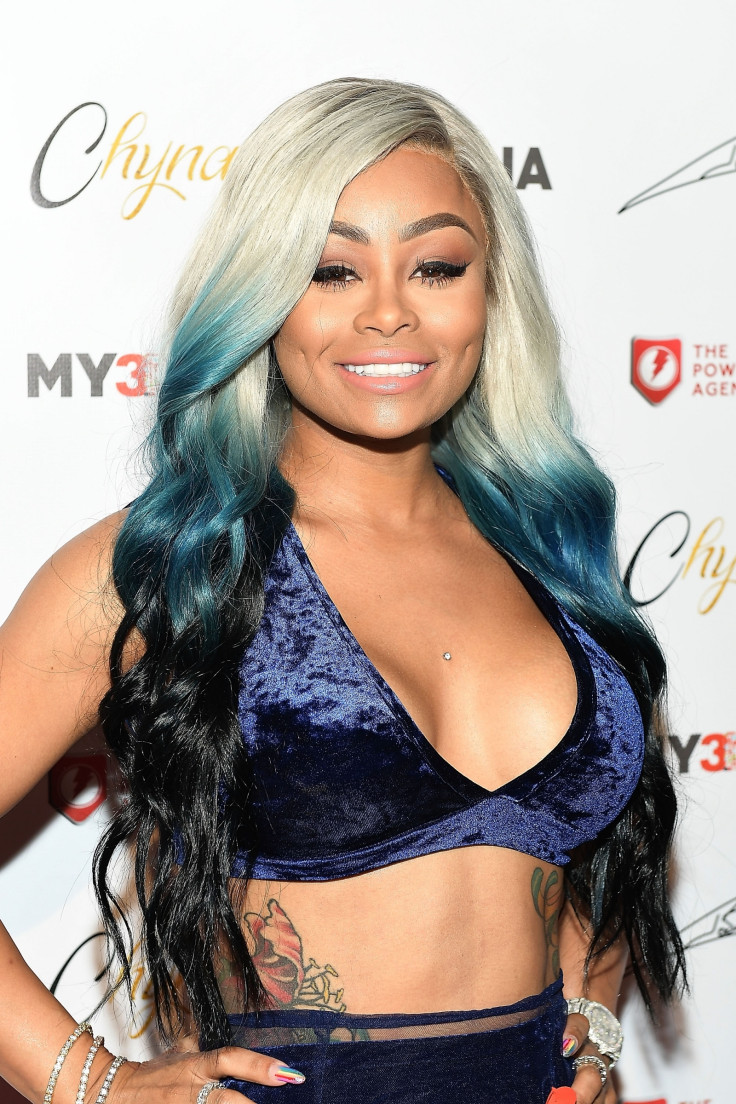 Blac Chyna's latest Snapchat is making social media waves as she poses with Jeremy Meeks. The reality star and the hot felon were pictured together on 30 August and from the background of the image, it is assumed that the duo is all set for some secret project in the future.
The 29-year-old former stripper shared multiple photos and videos from the filming studio with comedian Michael Blackson and Joe Budden. However, the nature of Chyna's modelling collaboration with Meeks is still a huge secret.
During her night out, the mother-of-two looked sexy in a burnt orange cut-out bodycon mini dress. Meeks, 33, chose to wear a Camouflaged shirt and ripped jeans for the secret photoshoot. The picture comes just a day after Meeks and his billionaire heiress, Chloe Green, sparked engagement rumours.
Recently, Topshop heiress Chloe Green was spotted wearing a huge diamond on her ring finger in one of their Snapchat videos while dining with her boyfriend at a Malibu restaurant. Jeremy, however, is receiving flak from fans for cheating on his wife Melissa Meeks for his new found love.
"Melissa has major doubts about Jeremy's sincerity or integrity in his current relationship with Chloe. But Melissa has vowed to take the high ground. For the sake of their kids, Melissa will not speak ill of their father, despite her doubts about his current relationship lasting. Melissa fears Jeremy is just using Chloe but she hopes, for Chloe's sake, she is wrong," a source told Hollywood Life.
In June, Melissa came to know about her husband's affair with the heiress from the duo's social media account. "Melissa really felt like what she had with Jeremy was real and lasting. She is still in shock over the abrupt end to their relationship. She stood by Jeremy through some of his darkest days. Now that Melissa is dealing with life after Jeremy, she is a bit lost and unsure how to go on. But they made some beautiful kids together, created some wonderful memories together so she genuinely wishes him well."