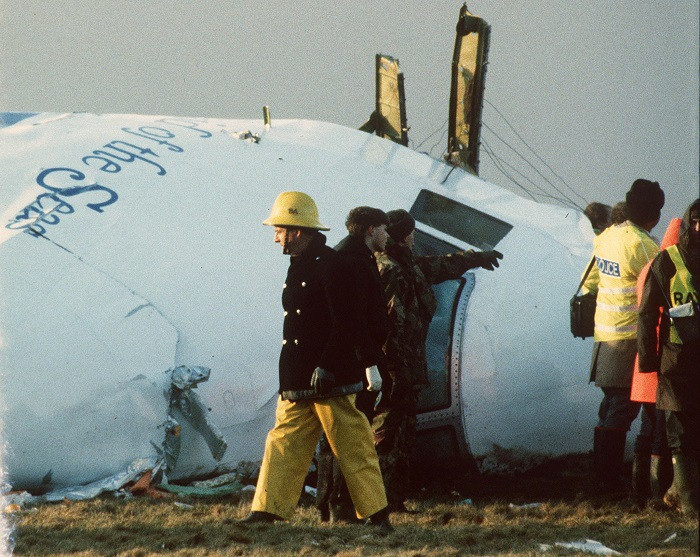 The Lord Advocate of Scotland has held "very useful" talks with the director of the FBI in regards to the progress of the investigation into the Lockerbie bombing.
Frank Mulholland QC said that the discussion with FBI director James Comey was helpful as they discussed the finer details of the inquiry.
Mulholland has also met with the Libyan ambassador to the UK.
Relatives of the 270 people who died in the travesty attended a memorial service in Washington, where Mulholland said that he "will never give up the fight" for justice.
Mulholland is on a mission to bring the people who helped Abdelbaset al-Megrahi carry out the bombing to justice.
Al-Megrahi is the only person who has ever been convicted of the Lockerbie bombings in which a Pan Am flight exploded over the Scottish town in 1988.
Speaking at the memorial service, Mulholland said that his investigation into bringing down the accomplices is "as strong as ever".
"To reinforce that message," he continued, "I met last week with the Libyan ambassador to the UK.
"He asked me to reassure you that his thoughts are with you at this difficult time and reiterated the commitment of the Libyan authorities to work with us to gather the evidence from Libya to bring the others who worked with Megrahi in the murder of your loved ones to justice.
"I met with Director Comey of the FBI on Friday to discuss progress in the inquiry. It was a very useful meeting and the avenues of enquiry currently under investigation were discussed in detail.
"Despite the difficulties we remain hopeful that progress will be made. We reiterated our commitment to work closely together to make progress in Libya and elsewhere; wherever there is an opportunity we will be there. We will follow the evidence relentlessly," said Mulholland.