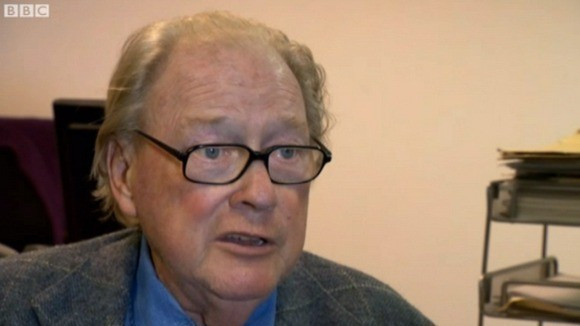 Conservative peer Lord McAlpine, who was falsely linked to child abuse allegations, has settled his libel actions against the BBC and ITV.
The broadcasters also apologised after they "disastrously" accused the former Tory treasurer of being a paedophile.
McAlpine's lawyers confirmed that the agreements involved the payment of £185,000 damages by the BBC and £125,000 from ITV, along with very substantial costs.
McAlpine was not at the high court for the hearing.
McAlpine began legal proceedings against the BBC following a Newsnight investigation in November which looked into child abuse at the Bryn Estyn children's home in North Wales in the 1970s and 80s.
The following week, This Morning presenter Philip Schofield handed Prime Minister David Cameron a list of alleged Tory paedophiles live on air.
McAlpine was not named during the broadcast but his name was widely circulated on the internet and on Twitter.
Counsel for McAlpine, Sir Edward Garnier QC, told the court: "Unfortunately, in fact disastrously, names had already been named.
"In short, Newsnight made the most serious of defamatory allegations about Lord McAlpine, tarring him as a paedophile who was guilty of sexually abusing vulnerable young boys living in care.
"Those allegations are untrue. As the BBC now accepts, they were utterly baseless. These disgraceful allegations should never have been made."
Great esteem
Garnier said McAlpine still holds BBC in great esteem. He added: "However, Newsnight broadcast the most highly defamatory allegations about him. Allegations which Lord McAlpine has said not only caused him great distress and embarrassment, but have affected him to his soul."
The Newsnight report led to the resignation of the then BBC director general, George Entwistle.
In a separate statement addressing the Schofield incident, Garnier said ITV had accepted McAlpine's name was on the list, which was briefly visible to viewers.
McAlpine's solicitor, Andrew Reid, has said nearly 1,000 people have written to the Tory peer to apologise for falsely linking him to child abuse allegations.
McAlpine is also seeking £50,000 in damages from one of the more high-profile tweeters, Sally Bercow, wife of the Speaker of the House of Commons, John Bercow.