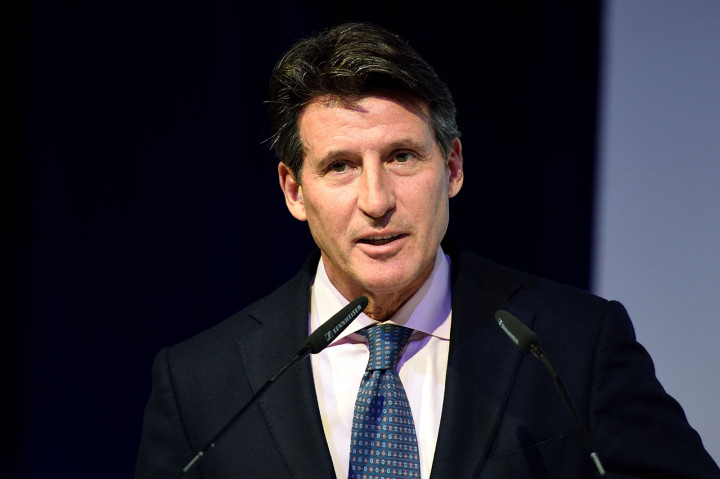 Lord Sebastian Coe has confirmed his candidacy for the presidency of the International Association of Athletics Federation (IAAF).
The London 2012 Olympics organising chief has been vice-president of the world governing body since 2007 and is the leading candidate to replace incumbent Lamine Diack, who will step down in 2015.
Coe is among the sport's most heralded athletes having won two Olympic 1,500m gold medals at the Moscow 1980 and Los Angeles 1984 and has long coverted the position at the summit of world athletics.
"I'm delighted & honoured to announce my candidacy for the Presidency of the IAAF," he wrote on Twitter. "This is the right time to discuss the future of Athletics. I will set out my detailed proposals for Athletics and IAAF when I publish my Manifesto early next month.
The 58-year-old British Olympic Association chairman added: "I want us to have a renewed focus on engagement with young people and a real understanding of the global landscape that is shaping the next generation of athletes and fans.
"If we are guided by these principles as we review and reform our sport then I am convinced that athletics can enter a new era with confidence and ensure a bright and exciting future."
Diack confirmed his intention to step down as IAAF president in the summer after four terms in the role, with Coe the outstanding favourite for the position, which is due to be voted for next year.
He will have to convince the 212 delegates eligible to vote in next year's election that he can transfer the authority he showed in delivering the 2012 Olympic games on to leading the IAAF through the next four years.
Fellow vice-president Sergey Bubka, the former Olympic pole vault champion, is expected to represent Coe's primary opposition for the post.