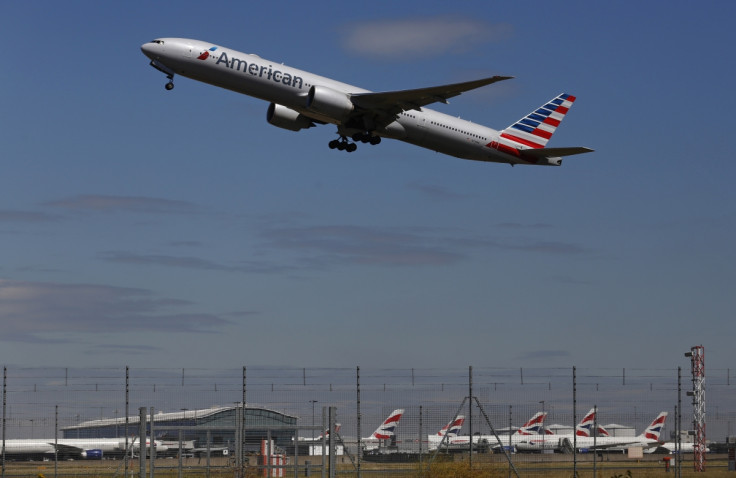 A Los Angeles-bound flight was forced to return to Heathrow after up to six members of the cabin crew and two passengers were mysteriously taken ill mid-air. It is unclear what caused the people on board to fall sick. The American Airlines flight was carrying 188 passengers.
Alan Gray, a passenger in the fight, told Mail Online: "The captain said he was turning the plane around. He said he wasn't willing to take the risk to keep going and hadn't got the crew to do it."
An American Airlines spokesperson said the cabin crew took the decision to return to Heathrow airport, which was more than 1,000 miles (1600km) away, rather than land at the nearer Keflavik airport in Iceland.
The Boeing AA109, which took off at 12:05pm GMT (7.05am EST), was forced to make an emergency landing five hours later. After the plane made the forced landing, passengers were told to remain in their seats, while air inside the aircraft was monitored for "elevated levels of substances". The test, however, provided no results.
American Airlines said the passengers were treated by paramedics, and later discharged. According to reports, the passengers who were taken ill did complain.
"When we landed there were police cars, ambulances and firefighters who escorted us down the runway and then we were held for 45 minutes before docking. Eventually, when we did dock, there was only one person who came on and he was monitoring the air," Gray said.
American Airlines and Heathrow authorities also carried out inspection on passengers' luggage without providing any reason. The airline said its maintenance engineers inspected the aircraft. "We apologise to our customers for the inconvenience to their travel plans," the airline spokesperson said.