An early, previously unknown edition of Magna Carta, worth up to £10m, was found hidden in a Kent archive.
The exciting find comes just months before the 800<sup>th anniversary of the sealing of Magna Carta in Runnymede in 1215.
Kent archivist Dr Mark Bateson was searching for another document, the Charter of the Forest, in the town of Sandwich when he stumbled across a Magna Carta in the Kent County Council archives.
The document was in poor condition – torn and with roughly a third missing. But it could still fetch a high price as it was found with the Charter of the Forest. The only other extant pair is owned by Oriel College, Oxford.
Nicholas Vincent, professor of medieval history at the University of East Anglia, authenticated the discovery. "Fewer Magna Cartas have been found than [mummified] pharaohs, and although this is not as significant as Tutankhamun, it is still pretty damned important," he told the Sunday Times.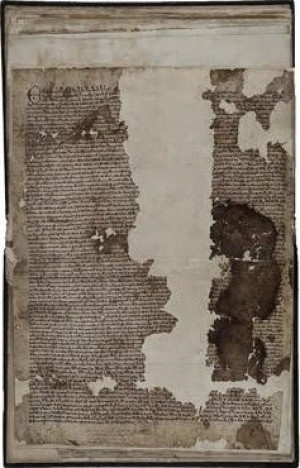 The discovery brings to 24 the total number of Magna Cartas known in the world.
According to Vincent, the survival of the Sandwich Magna Carta was the result of "benign neglect", as it languished undisturbed in the archives for centuries.
The town of Sandwich's history stretches back for centuries and is documented as the place where Richard the Lionheart landed in 1194 after returning from the Third Crusade, where he was captured and held hostage.
Paul Graeme, mayor of Sandwich town council, told the Guardian: "On behalf of Sandwich town council, I would like to say that we are absolutely delighted to discover that an original Magna Carta and original Charter of the Forest, previously unknown, are in our ownership.
"To own one of these documents, let alone both, is an immense privilege given their international importance."
At the British Library last week, the only four known versions of the 1215 edition of Magna Carta were reunited for the first time since the 13<sup>th century.
Speaking at a one-day exhibition at Parliament, the Lord Speaker Baroness D'Souza, said: "Magna Carta established the principle of the rule of law and equality before the law. For 800 years we have been influenced by its contents and it remains one of the most important political documents in the world, with countries such as the United States, Australia, New Zealand and Canada tracing constitutional influences back to Magna Carta."