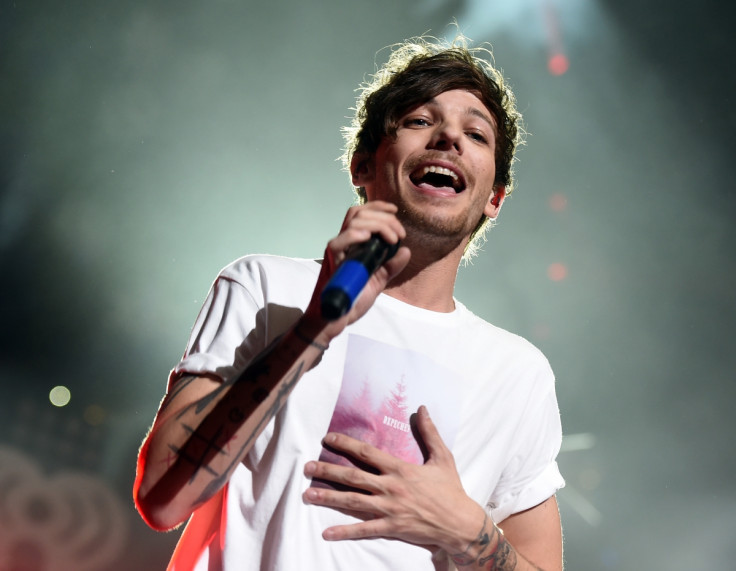 It was thought to have been 'Sydney Rain', but One Direction star Louis Tomlinson and Briana Jungwirth have reportedly settled on another name for their baby boy. According to speculation on 1D fan accounts, the proud parents have given their son the Irish name of 'Conchobar'.
Tomlinson, 24, and Jungwirth, 23, welcomed their first child together on 22 January 2016 and are yet to confirm the name of their son. However, a report has surfaced on social media suggesting they have plumped for the Irish moniker, pronounced Connor, which means "lover of hounds".
A source reportedly told the unspecified publication: "Louis knows it's an unusual name, but it really fits. Anyone close to him can see how well it works." Another insider added in reference to Tomlinson's Irish bandmate Niall Horan: "Truth is, I think he just lost a bet to Niall, but whatever, it's his kid."
The fresh suggestion comes after The Sun reported the name to be Sydney Rain, with a source revealing: "Louis and Briana are yet to file a birth certificate but they've agreed on the name Sydney Rain. It will be rubber-stamped in the next five days. It's not yet known whether the baby boy will take Briana's surname or Tomlinson."
Although Tomlinson and Los Angeles-based stylist Jungwirth are no longer romantically involved, a source reveals the boy band star plans on being a "hands-on-father" and will remain in LA over the coming months. The source told the newspaper: "Louis has told friends and family he wants to be hands-on with his son, which is why he's moving out to LA for now. He really is determined to be the best dad possible and work alongside Briana to create a great family life for their son."
Confirming the birth of his son, Tomlinson told his Twitter followers: "I'm pleased to say my baby son was born yesterday :) He is healthy and pretty amazing :) I'm very happy!!" before adding: "Daddy daddy cool." Jungwirth is yet to publicly comment on the arrival of their baby boy.