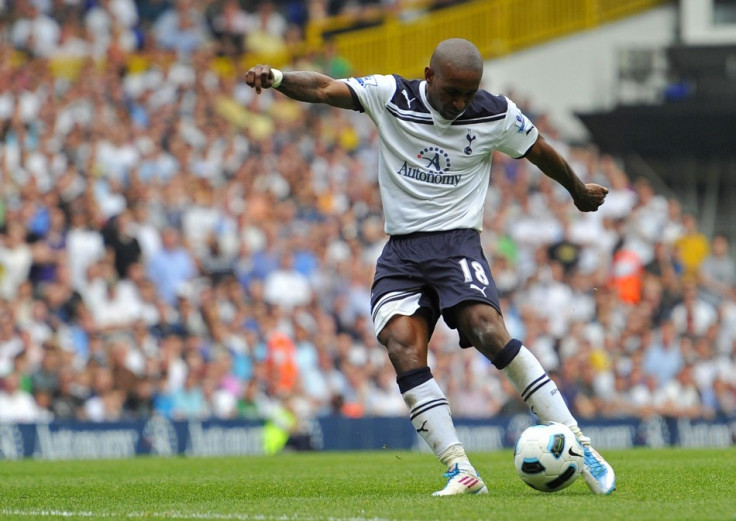 Jermain Defoe has ruled out a move away from Tottenham Hotspur even though he concedes his current peripheral role could cost him a place at next summer's European Championships.
Defoe's future at Tottenham has been the subject of much debate after failing down the pecking order in Harry Redknapp's starting XI.
The England international has been sacrificed in favour of the hugely effective duo of Emmanuel Adebayor and Rafael Van der Vaart and given Tottenham's recent form, the 29-year-old may have to get used to his bit-part role.
Queens Park Rangers and Newcastle United have been mentioned as possible suitors for Defoe but the striker is eager to force his way back into Tottenham Hotspur's starting XI.
"Fans who have probably read things come up to me every day and say, 'Don't leave the club'. I was at a charity dinner the other night when a fan came up and said it to me," The Tottenham Hotspur star told the Daily Mirror.
"I've done it before - when I went to Portsmouth and scored my goals to remind people what I can do - but I am committed to Tottenham. I love the club and I love the fans.
"It's a really important time for the club. Everyone wants to play their part and I'm no different."
He continued: "I won't lie, I am worried about not going to the European Championship. I want to give myself every chance,
"It feels already a little bit like the 2005-06 season, when I scored a lot of goals but didn't start a lot of matches. I ended up not going to the World Cup and I don't want that to happen again.
"I believe that if I am playing, I have got a real chance of going to the Euros. But I'm going to bide my time.
"I'm 29. I know that the reason I have been left out of the last few England squads is that I have not been starting for my club.
"Darren Bent has been playing regularly for Aston Villa and Danny Welbeck has been playing for Manchester United. So they are getting picked ahead of me."