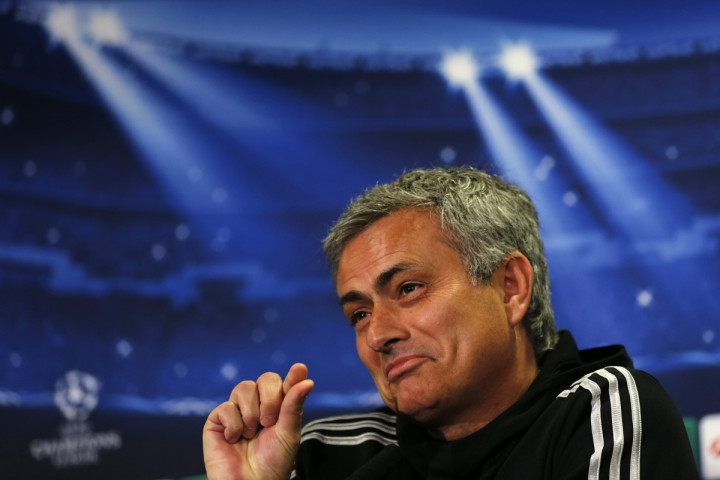 Cesc Fabregas now says "Chelsea have an extraordinary coach" but there was a time when his relationship with Jose Mourinho was one of seething resentment rather than fawning platitudes.
While at Barcelona, the Spain midfielder, never one to shy away from expressing an opinion, was always in the face of the Portuguese manager.
Their love-hate relationship began in a Spanish Supercup match at the Camp Nou in 2011, when Fabregas fell down and Mourinho appeared to plant his foot a little too close to the midfielder's head. Mourinho did not apologise.
Soon afterward, when Mourinho bade farewell to Real Madrid, he boasted of hurting Barcelona, to which Fabregas retorted: "I do not know what Mourinho is talking about.
"We have won La Liga with 100 points, and the second team was 15 points away. We got to the Champions semi-finals and the final of the Copa del Rey. Last year we won four titles."
Fabregas was also quick to respond when Mourinho said that this Barca team was the poorest in recent years, saying: "He must talk about Chelsea and nothing more. He has to focus on his own business. If Mourinho's words had to motivate me, we do not have to play football. We are first in La Liga.
"Many people want us to fall down and it's for that reason they talk too much. They have to shut their mouth some days."
Fabregas even dared to offer Mourinho some advice regarding Alvaro Morata, who did not enjoy the confidence of his coach, saying: "Morata played five minutes and scored the goal. Sometimes these are inexplicable decisions but it happens for a reason - [Mourinho] must give him opportunities."
When Mourinho left Real at the end of the 2012/13 season to join Chelsea, Cesc said he was relieved by the Portugese manager's return to the Premier League as Los Blancos would be less confrontational.
"Surely now the coach [Carlo Ancelotti] won't get angry because a Real Madrid player talks to a Barca one. Now, what is certain is that we will face another Real Madrid - the previous [with Mourinho] were at the limit," said Fabregas.
But nevertheless, Cesc has not hesitated to leap into bed with his enemy – and break the heart of his old friends at Arsenal in the process.