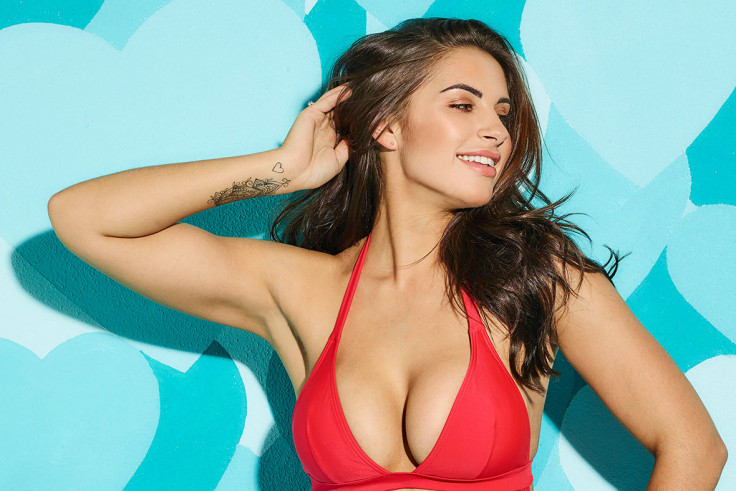 Love Island star Jessica Shears has opened up about the best sex she has ever had. The glamour model has said that sex with Dom Lever was "mind-blowing".
The Devon-beauty and Lever were involved in a steamy session on the popular ITV2 show before she was booted out of the show by her fellow contestants.
"Sex with Dom was mind-blowing," 24-year-old Shears told The Daily Star. "I vowed never to have sex on TV but within minutes of being in the private Hideaway room together we were naked. I was worried it would be quite short and sweet, but it was long and really good."
"We couldn't resist each other, everything he does is a total turn on," she said. "I thought we wouldn't be able to relax and enjoy it but honestly as soon as we got into the Hideaway we forgot the cameras were there and only had eyes for each other."
"He was very sweet in bed, I've not felt passion like that before. He's obsessed with my boobs and bum," she said. "Everyone says Chris is the most well endowed in the house but Dom has got plenty and is more than enough man for me."
She also slammed reports that claimed she had cheated on Lever by sleeping with Mike Thalassitis, who was kicked off the show on the same night as Shears. It was rumoured that Shears and Thalassitis had sex on eviction night but was later denied by both.
"I would never cheat on him," she said and added that she has relied on Thalassitis for support after being separated from Lever.
"I've been so upset and cried so many tears, the abuse I've got over this has been disgusting," Shears said. "I would never do that to Dom. I've been called a whore and worse. Even my little sister is being bullied and it's not true."
"After leaving the show we were in separate rooms in a villa with our chaperones before being flown back to the UK. Nothing happened then."
She also said that following her night out with Thalassitis at Libertine nightclub they ended up at her hotel room but only as friends.
"Then at Aftersun I did stupidly put my hand on his knee which I regret, but I am a tactile person, I would have done that to anyone, it's who I am," she said. "That evening I was actually trying to set him up with my best friend, Joanna. Mike had three of his mates there and the five of us went out to a club to let off some steam. We had an amazing fun night in a club and only left when the lights came up and it was time to leave."
Shears then talked about what happened at the hotel room after the party. "We ordered a ridiculous amount of food and drinks and just stayed up chatting and laughing about our time on the show. Nothing more. I was eating nachos and dipping them in my lasagne – it wasn't pretty. When Mike left, he left with all his mates, we were never alone in the hotel room together."