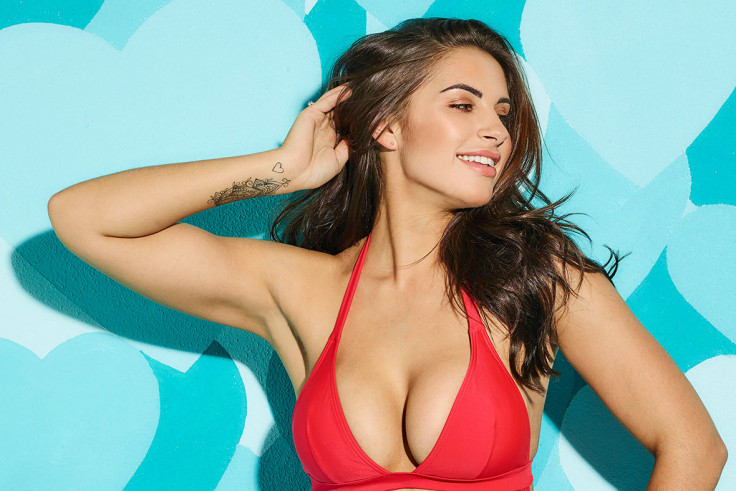 She's been a huge hit with viewers, amassing a 1m following on Instagram in just a few weeks, but Jessica Shears has been the subject of much controversy since leaving the Love Island villa.
The voluptuous model – who is romancing former Islander Dom Lever – made headlines for a leaked sex tape and bedding islander Mike Thalassitis.
Both parties vehemently denied the rumours on Love Island's Aftersun with Caroline Flack, but now the truth may finally be out.
Shears tweeted on Monday night (10 July): "The amount of people that make up s*** nowadays just to be relevant #boreoff", which was met with hundreds of replies.
One user replied with a screenshot of a message conversing with a friend over meeting semi-pro footballer Mike abroad.
The conversation revealed that Mike had said he had not slept with Jessica but had "only licked her out."
Another follower said: "Some girl I know went to the same holiday destination and genuinely asked him and he genuinely replied that answer".
Meanwhile, Jessica has recently discussed online negativity and getting trolled over her "weird boobs", which has resulted in her turning to breast reduction surgery.
The 24-year-old suffered a botched boob job and admitted she did not make a "well-advised" decision when it came to choosing her implants – which are "too heavy for the skin".
Still unafraid to show them off in an endless array of low-cut tops, Shears told OK! magazine: "Yes, I had my boobs done when I was 20 or 21, but I didn't make a very well-advised decision about them.
"They didn't turn out great and I suffered a lot of side effects. I've been looking at getting them reduced," she added before confirming she had "found a surgeon" for the reduction.
Jessica also admitted that she shouldn't have gotten such big implants "at such a young age".
She further confessed: "I've got rippling and what they call bottoming out, which is when the implant is too heavy for the skin".
But despite being subject to nasty comments, Jessica's career is going full steam ahead as she continues to gain a huge amount of social media followers, promoting products in almost every single Instagram post.
The "model and influencer", as she describes herself, is sponsoring so many items that it's starting to annoy her followers.
One person commented on her last post: "Jess is the new Amazon prime".
Another said: "F**k me another advertisement".