Since garnering attention with drama thriller Mud and emotional sci-fi mystery film Midnight Special just last year, it's become clear that filmmaker Jeff Nichols loves making movies with purpose. Especially, when that purpose is to discuss social issues or humanity as a whole.
His upcoming picture Loving certainly falls into that category too, telling the true story of Mildred and Richard Loving, an interracial couple whose challenge of the marriage laws in Virginia in the 1960's went on to have wider repercussions on the anti-miscegenation rulings in the US. Now, talking with IBTimes UK, the 38-year-old writer-director admitted how "glad" he was to "finally be making a film that features themes of race and equality.
"Race should always have been a topic and always will be, especially in the United States," Nichols stated during the film's press junket in London.
"We're a country founded on the subjugation of a big part of our population and we have to understand that, we have to talk about it and come to terms with how it's created us. How it's got us to where we are.
"There's no solution, it's a conversation and I'm glad to finally be making a film that starts that to add to that conversation. Because I've made four that really haven't... and there's plenty of room for films that don't particularly speak about it but it sure is nice when we have films that do."
As much as it clearly has a message though, Loving focuses much more on emotion and being thought-provoking, rather than on the civil rights court case.
Nichols explained that he was committed to doing that throughout and achieved it by side-stepping most of the civil rights case itself and focusing on the Loving's side of the story and their relationship instead.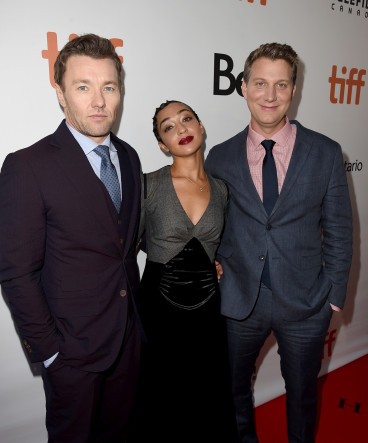 "I think the lawyers in the case are really fascinating and it would have been very dangerous – the more of them that you include, they're big characters – it would be very easy just to follow them and leave the Lovings alone. That's kinda what the documentary does, which is really interesting but we wanted the audience] to feel the weight of having lived with these two characters have been through together. I think a lot about an emotion that we're trying to convey."
Starring Michael Shannon, Ruth Negga and Joel Edgerton, Loving is released in UK cinemas on 3 February.