Arsenal will be unable to negotiate Lucas Biglia's €8m release clause should they wish to sign the Argentina midfielder, according to Anderlecht general manager Herman van Holsbeeck.
Biglia has been linked with a move to north London in the January transfer window to help bolster the club's midfield ahead of a busy period of the season, with potentially six games across 19 days.
Arsene Wenger has openly stated the club are looking for fresh options in the window, but should they wish to pursue with a move for Biglia, Arsenal must pay €8m for his services now, or wait until the summer.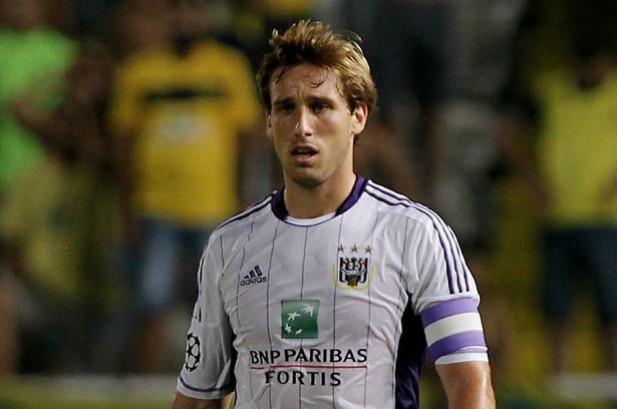 "We are not stupid," Van Holsbeeck said in De Standaard.
"We know Biglia has been dreaming about a big transfer for a while, but those around him must realise Anderlecht aren't under pressure to give him up.
"We're willing to talk about a transfer in July, but there is no question of a January move, unless we receive the €8 million that we agreed when he signed his contract a year and a half ago. We won't deviate from that."
Biglia has played an important part in Anderlecht's attempt to retain their title, playing in all but one of their 22 league matches, helping the club to an eight-point lead at the summit of the Belgian Pro League.
With Abou Diaby having played for the Arsenal's Under-21's at the start of the week, the club are close to having a full compliment in midfield, however with attention in February turning to the Champions League, with the FA Cup still on the club's radar, Biglia, who would be ineligible for European competition, could be a crucial addition for the domestic campaign.
Both Marouane Chamakh and Johan Djourou have left Arsenal on loan for West Ham United and Hannover respectively, freeing up space on the wage bill, and while Wenger has conceded the club are looking for new faces in the January transfer window, he is unwilling to compromise on quality.
"We are on the market and if we find the right players, we will do something", Wenger told Arsenal Player.