Lucas Kinney: Hollywood movie director's son is first white Briton to join al Qaeda's Syrian ranks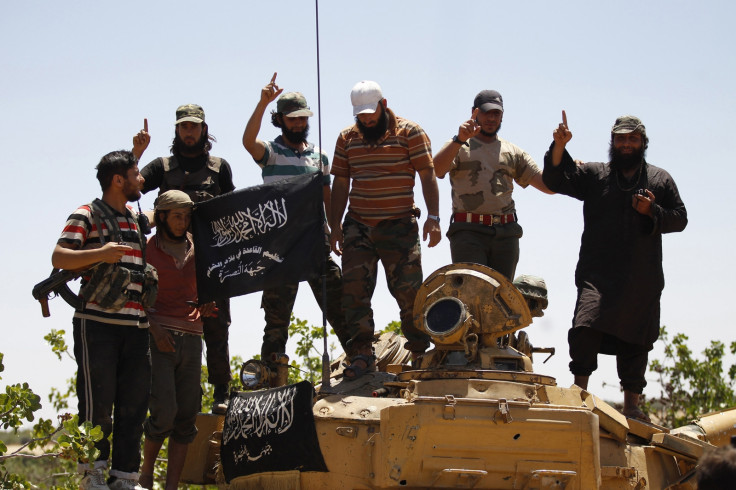 Lucas Kinney, son of a Hollywood movie director, has become the first known British man to join a rebel group fighting against Syrian President Bashar al-Assad and Islamic State (Isis) militants. Kinney has featured in two propaganda videos for the Syrian al Qaeda-linked group Jabhat al-Nusra, in which he calls himself, Abu Basir al-Britani.
His father, Patrick, has worked as assistant director on numerous films and TV shows including Indiana Jones And The Last Crusade. Lucas's mother, Deborah Phipps, has claimed that she has received occasional emails from her son and said that she fears he may be killed in an airstrike or might become a suicide bomber.
"Lucas is a target. I'm glad he's associated with al-Qaeda rather than IS [Islamic State], but obviously I worry. On Mother's Day, last year, I spoke to his father and he told me he thought our son was dead because there was a picture of him on the internet lying on a bed in Syria and you couldn't tell if he was alive," Phipps, who is divorced from Partick, was quoted as saying by the Daily Mail.
She added: "Later that day we found out he wasn't dead but was seriously injured. He'd been struck by a mortar so his arm basically was hanging off. He had to have a big operation and he said he wouldn't be able to fight for about 18 months."
"I last heard from him recently. I don't get anything for months and months and then all of a sudden I get an email and every time I think, 'Well, at least he's still alive'. That's the relief. He's married out there. I don't know anything about her. They don't have any children as far as I know, but this is recent, the last few months. We just want him to come home. If he's done something wrong, I'd like him to accept the consequences. He's still young — and at least he's still alive," Kinney's mother said.
The 26-year-old, who converted from Catholicism to Islam, was a home counties schoolboy and attended a Catholic primary school. As a teenager, he spoke of becoming a priest, but later joined the University of Leeds and dropped out after a year.
He then went on to play the guitar for a number of bands and moved to live with his father in Vienna, where it is believed he was radicalised. In recent videos, Lucas was seen sporting a beard, holding guns and denouncing Isis attacks on civilians. He also called on fellow Muslims to join in the fight against both Bashar al-Assad and Islamic State.
© Copyright IBTimes 2023. All rights reserved.