Lucas Moura has received no request to undergo a medical with an English club, the Brazilian Football Association has confirmed.
Moura is currently competing in the Brazilian Olympic squad which is just a win away from claiming a medal in the men's football competition.
Manchester United have been heavily linked with a move for Moura, who currently plies his trade with Sao Paulo, but following reports that he was set to undergo a medical in England, the Brazil FA have contradicted the reports.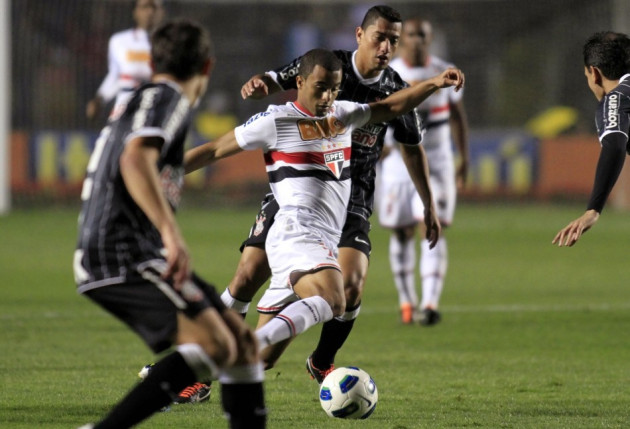 "We haven't received any request from an English club regarding that," the Brazil FA said.
"In case we do receive such a request, we won't allow the player to leave Brazil's training to undergo the medical."
Sir Alex Ferguson has already confirmed United are interested in Moura, however the club are yet to secure a deal for the 19-year-old.
United have already signed Shinji Kagawa and Nick Powell ahead of the new season and will be keen to recruit further to close the gap to rivals Manchester City, who are yet to add to their squad.
Meanwhile, Joao Paulo de Jesus Lopes insists that Moura will not be leaving the club for United this summer.
"He will certainly return to Sao Paulo," Lopes said.
"There is no negotiation going on. As we have already said it's very hard for him to leave during the current transfer window.
"We have no interest in selling him but Sao Paulo are not stupid. We know that in certain situations you can't say no.
"But such kind of offer hasn't come yet."
The player's agent Wagner Ribeiro is ignoring all speculation surrounding Lucas via the British press.
"I don't talk about factoids," he said. "This news about the selling of Lucas is not true."
Brazil take on the conquers of Team GB, South Korea in the semi-final of the Olympic competition, where they could set up a potential final against Japan, who face off against Mexico.