Liverpool Legend Expects Suarez Departure
John Aldridge believes Luis Suarez will be forced out of English football due to discrimination
Liverpool legend John Aldridge expects Luis Suarez to leave the club at the end of the season due if referees continue to discriminate against him.
Suarez saw his injury time goal against Everton chalked off on Sunday for offside, a decision which television replays later showed to be incorrect.
The error prevented Liverpool from taking all three points from Goodison Park, and is the latest decision according to Aldridge to go against Suarez, with a series of penalty appeals turned down amid the Uruguyan's reputation for simulation.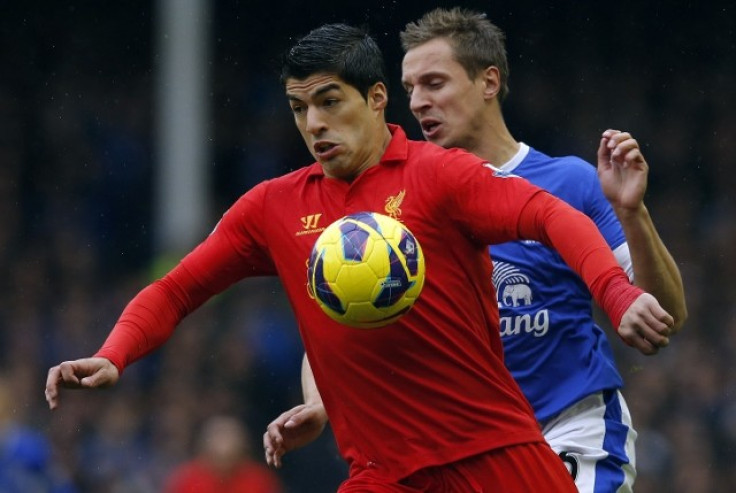 "Luis Suarez should have been the Liverpool FC derby hero on Sunday but he was denied by an offside decision which was a complete and utter joke," Aldridge said.
"The Liverpool striker must feel like the world is against him and I really do worry that further down the line, possibly next summer, he might say he's had enough of English football.
"With the media spotlight on him, the abuse he gets from away fans and the treatment he receives from officials, it's a real nightmare for him.
"Liverpool fans adore him but everyone else seems to hate him. As a player you can only put up with so much and I do fear he will be forced out of Anfield.
"I know Suarez doesn't do himself any favours at times. He has made mistakes but the reality is he's getting discriminated against. The antics he needs to cut out are far outweighed by what's gone against him this season.
"What baffles me about the disallowed goal at Goodison is how long the assistant waited until he put his flag up. There is a two second delay between the ball hitting the back of the net and him flagging. If he's unsure the attacker is supposed to get the benefit of the doubt."
Suarez has scored eight goals this season for Liverpool, the latest of which came in helping The Reds into a 2-0 lead over their Merseyside rivals, an advantage they surrendered before the interval.
However, his form has this term been overshadowed by his theatrics, which saw him booked for diving against Sunderland and widely criticised for actions his against Manchester United during a challenge with Jonny Evans.
Everton boss David Moyes used build-up to the game on Sunday to criticise Suarez's actions, with the forward replying with a dive in front of the home side's dugout upon assisting the opening goal.
© Copyright IBTimes 2023. All rights reserved.