Juventus manager Antonio Conte has declared his interest in signing Liverpool striker Luis Suarez, but warns fans of the Serie A champions that the Uruguayan can't alone inspire the club to the Champions League.
Since being banned for 10 matches for biting Chelsea defender Branislav Ivanovic, it has been suggested that Suarez could move away from Anfield following a second substantial ban during his spell in English football.
Having scored 23 league goals this season, Suarez has been linked with a switch away from Liverpool to some of the continent's biggest clubs, including Juventus, who claimed the Serie A title on Saturday after a 1-0 win over Palermo.
The Italian giants reached the quarter final of the Champions League before losing out to eventual finalists Bayern Munich this season, but are hoping to go at least a step further next term.
And despite Conte being interested in the Liverpool striker, he doesn't believe he will automatically ensure the Bianconari succeed in Europe.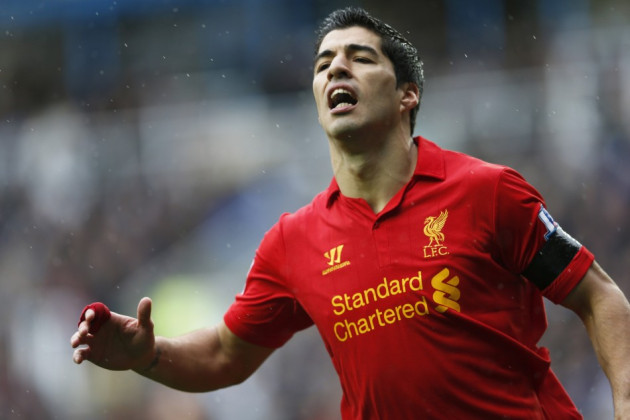 "I can only laugh when I hear people say that Juventus can win the Champions League with two or three good signings. The reality is different. There's a big gap with the top," Conte told by La Gazzetta dello Sport.
"Ibrahimovic, Suarez or Higuain? You cannot say no to players like that for the fans, so if it was up to me, I would take all three of them. Even that would not be enough to win the Champions League, though.
"We have to follow the model of Bayern Munich. These are the kind of things I discuss with the president and [general director] Giuseppe Marotta. We have to improve in all areas.
"I heard [Arjen] Robben say the other day that Bayern's win was a team effort. He understands how it works. He's a natural talent, just like [Franck] Ribery. Yet they both do their utmost for the team. A good organisation brings out the best of individual players.
"Either way, we have to show respect to the club and the players we have right now."
Liverpool are expected to finish seventh in the Premier League this season and thus miss out on playing in the Champions League for a fourth successive season.