Arsenal expect Luis Suarez to hand a formal transfer request to Liverpool chiefs on Thursday, indicating he wants to join the north London side, according to the Mail Online.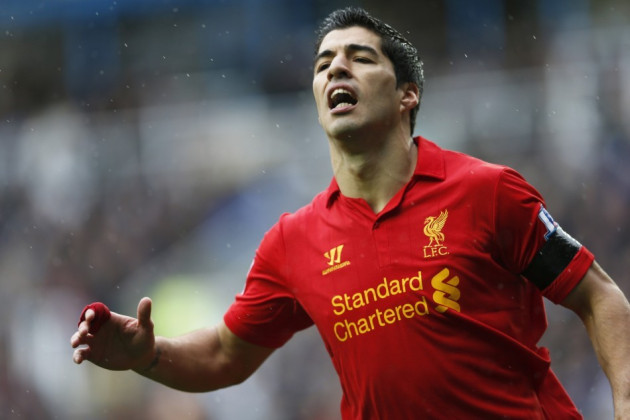 The Gunners have already made two bids for the Uruguayan, at £35m and £40m. And the second of those bids, it is believed has triggered a clause in Suarez's contract that allows the player to discuss terms with Arsene Wenger. The Independent, however, claims no transfer will be permitted unless Arsenal offer a fee in excess of £50m.
Brendan Rodgers remains insistent the 26-year-old will remain at Anfield for the new season and has held multiple talks with the player since his joining up with the first team in Australia, for a pre-season tour. Suarez was given extended leave following his involvement in June's Confederations Cup.
"He's very much a Liverpool player and in the coming weeks we need to get him up to speed to ensure he's fit and raring to go for the beginning of the season," the Reds' boss said.
"If Arsenal want the player, then they have to produce the value for the player. There was an offer a few weeks ago of £35m and two weeks later it is now £40m and £1 - I don't think it is anywhere near the value of what he is worth. A player may want to go but then somebody has to pay the value," Rodgers added.
The ex-Swansea City boss also said the club owners remained committed to keeping Suarez as well and praised the former Ajax star for his professionalism during this testing time.
"There is no change for me or Luis. He is a paid player at Liverpool, so he just needs to get on with getting fit and getting worked. That's how it is. Until somebody tells me something different, that is what all my concentration will be on. There will be no games played at Liverpool," he concluded.