Tottenham Hotspur manager Andre Villas-Boas says the club are yet to receive an acceptable offer for Luka Modric as the midfielder continues to train away from the first-team.
The Croatian has made no secret of the fact he wants to leave the club this summer, with Spurs failing to qualify for the Champions League for a second successive season.
Modric has been linked with a move to Real Madrid and Manchester United, but as yet Tottenham have not received a bid they feel is acceptable for his services.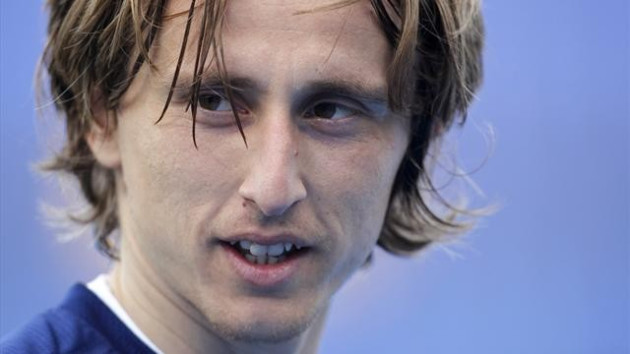 "He has been training separately. Now it is important for Luka to feel mentally ready to come back to first-team training," Villas-Boas said.
"These boys are at a different level in terms of their preparation, concentration and commitment.
"I think the player has to understand that the club cannot do anything about other clubs' offers.
"We have a value and an interest that we have to defend, and we are waiting to reintegrate the player if the offer is not matched."
The 26 year old made his desire to leave White Hart Lane clear last summer when stating he wanted to join Chelsea, and Tottenham have another fight on their hands to keep one of their prized assets.
"We will try to solve it as soon as possible," Villas-Boas added. "It is the second time we have been through this situation.
"It is obviously difficult for him, but the chairman is defending the club's interests and the player has to understand that, and the fact that the offer does not meet the chairman's demands means we can't do anything.
"The player is a good professional and hopefully he will return to the team.
"Obviously he will have to raise his fitness level, and the sooner that we can have him reintegrated mentally and then physically, we will then see how things go."
The Croatia international missed the friendly with Watford, as Tottenham continue their preparations for the new season.
Villas-Boas has brought in Gylfi Sigurdsson and Jan Vertonghen ahead of the new season as he looks to rebuild his reputation following a disastrous spell with Chelsea.