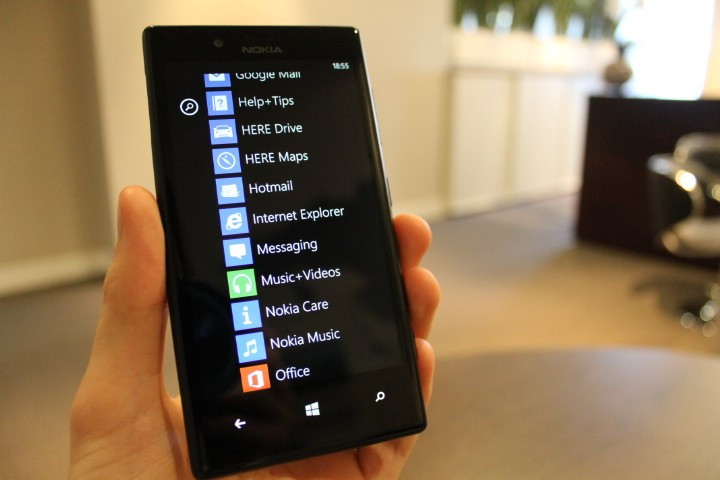 The successor to Microsoft's popular Lumia 720, which is tentatively termed Lumia 730, is highly expected to run Microsoft's Windows Phone 8.1 update 1 straight out of the box. Now, various technical specifications of the device have unofficially surfaced, and going by these hardware aspects, speculations hinting about the Lumia 730's mid-range nature get more meat.
A Windows Phone Central report lists various technical specifications, albeit unofficially. Potential buyers of Lumia 730 can expect the following tech-specs:
Lumia 730 should incorporate a 4.7in FWVGA display, and run the Windows Phone 8.1 update 1 out of the box. The smartphone should be driven by a quad-core processor, with 1GB RAM.
A 6.1MP rear camera, and a 5Mp front snapper are expected to adorn the Lumia 730 that is said to have an internal codename 'Superman.'
The 5MP front camera on the mid-range smartphone throw hints at the device being designed for those preferring to capture images of themselves more than anything else.
5MP front camera, if official, should serve as the USP of Lumia 730 (nomenclature yet to go official). Also the 1GB RAM, which is currently expected to be incorporated within the device, should give amateur gamers something to cheer about.
The smartphone is also expected to provide two SIM card slots to users, which should add to the existing functionality list of the Lumia 730.
Software-wise, Lumia 730 is rumoured to be driven by Nokia's 'Debian Red' firmware, which should naturally feature new enhancements. Details regarding the 'enhancements' aspect within Microsoft's 'Superman' is yet to surface.
Considering the 'average' tech-specs, we can expect a medium price tag for the Lumia 730 'Superman'.
Users of Lumia 730 (once the smartphone goes official), should also look out and check whether Cortana is available. Microsoft's personal digital assistant (PDA) is expected to seed with the company's Windows Phone 8.1 Update 1.