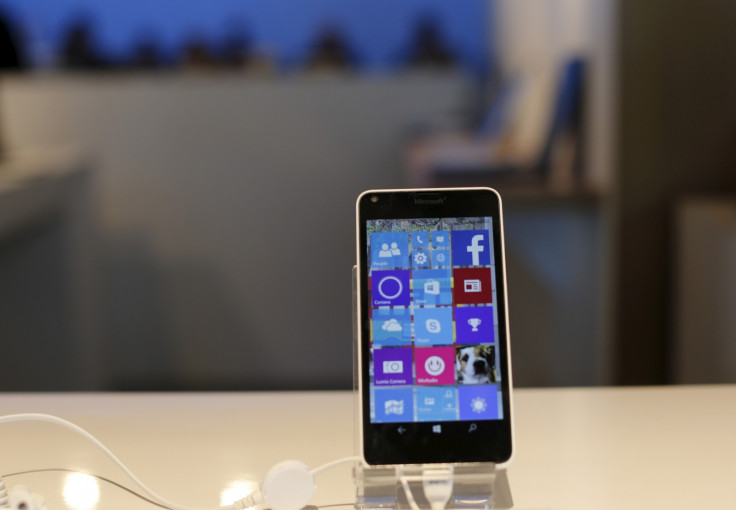 A new Microsoft Lumia handset with model number RM-1106 has surfaced in the GFXBench database.
Microsoft has been reported to be working on two high-end Lumia handsets; Lumia 940 and the large screen 940 XL. Specifications listed on GFXBench for RM-1106 suggest we could be looking at the Lumia 940 model, confirms NokiaPowerUser, which has obtained information through its sources.
According to the GFX listing, RM-1106 sports a 5.2in screen with full HD resolution (1920 x 1080 pixels). While Lumia 940 is expected to come with QuadHD screen (2560 x 1440 pixels), NPU asserts the GFX posting is a crop.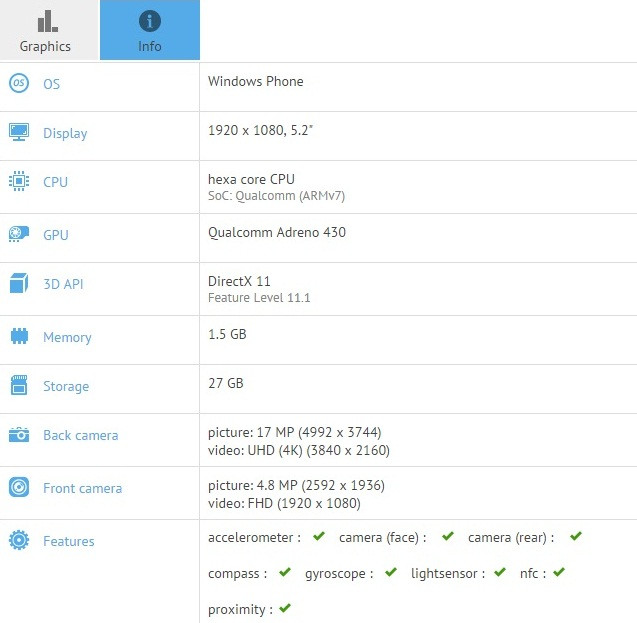 The RM-1106 is powered with Qualcomm's Snapdragon 808 hexa-core processor with 64-bit computing support. The GPU mentioned in the list is Adreno 430, which could be a mistake, since Snapdragon 808 supports Adreno 418 only.
Further, there is mention of a 1.5GB RAM, which is actually 3GB. The benchmark could be referring to the free memory.
As far as the camera is concerned, the RM-1106 packs a five megapixel front-facing camera. It is expected to come with a 20 megapixel rear camera with PureView technology (benchmark notes it as 17 megapixel). The resolution mentioned in the benchmark for the rear camera is 4992 x 3744 pixels, which is the 4:3 image resolution and the Lumia 930 offers the same ratio with dimension as well.
Other key elements of RM-1106 are 32GB storage and NFC.