Microsoft, during the announcement of Windows 10 Editions, has made official that a new OS would be coming this summer in 190 countries and 111 languages.
The Windows 10 Mobile, designed for smaller, mobile, touch-centric devices like smartphones and small tablets, will be available for all Windows Phone 8.1 devices as a free and easy software upgrade, confirmed the company.
But the new OS might not offer the same performance and have limited functionalities for devices with 512MB RAM, when compared to devices with higher memory, suggests a leaked internal document shared by Polish site, Windowsmania.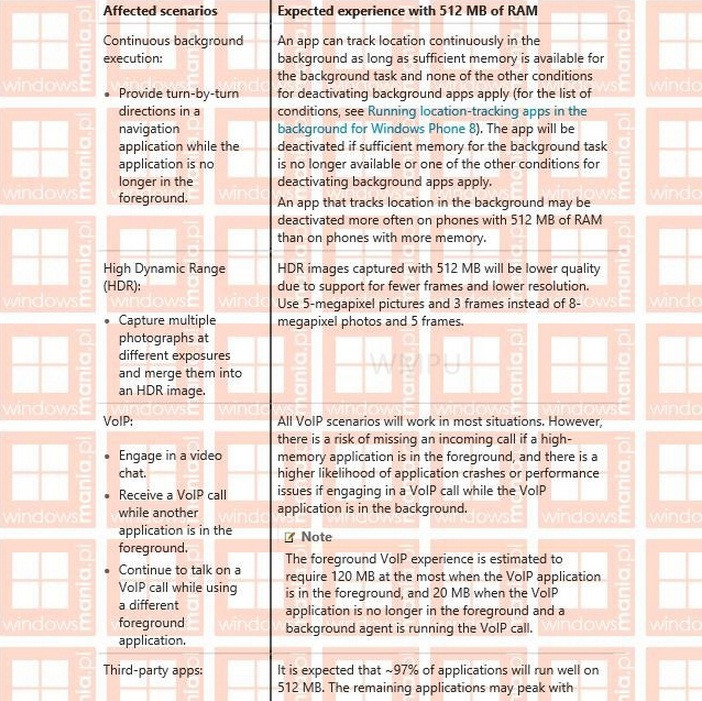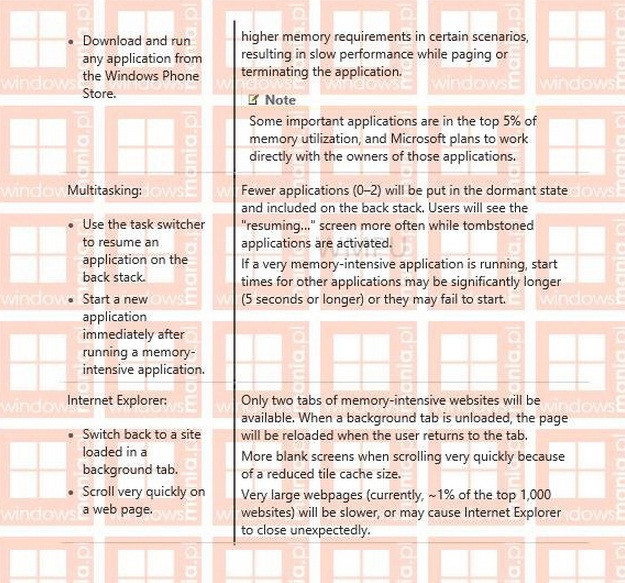 As the document notes (mentioned under Continuous background execution), the apps can track location services in the background as long as there is sufficient memory available for the background task. In case of insufficient memory, the app will be deactivated.
As for the HDR, the images captured with a 512MB device will be of lower quality, with reasons attributed to the support of fewer frames and lower resolutions.
The VoIP (Voice over IP) will work in all situations, but there is risk of missing out an incoming call when a high resolution memory app is running in the foreground, which could then result in app crashes or performance issues. The foreground VoIP will require at least 120MB when the app is running in the foreground and 20MB when the background agent is running VoIP call.
With regards to multitasking features, the leak notes that if a memory-intensive app is running, the start timing for apps might be longer or, they might even fail to start.
For Internet Explorer, a 512MB device can run only two tabs having memory-intensive sites and large web pages will be slower or even cause Internet Explorer to close unexpectedly.
Source: Windowsmania via WMPU