M25 remains closed after jack-knifed lorry crashes into van and central reservation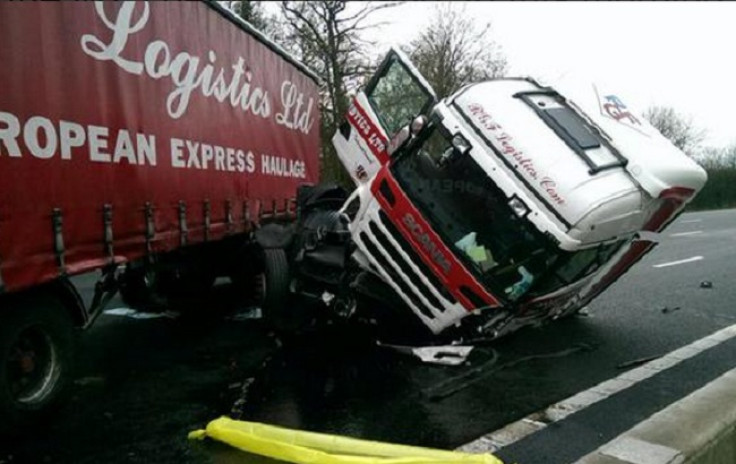 A section of the M25 remains closed between Sevenoaks (junction 5), and Godstone (junction 6) after a lorry jack-knifed and crashed into a van and took out a part of a central reservation.
Both the van and lorry drivers escaped serious injury following the collision at 9.50am this morning which left a 9m gap in the central barrier. They were treated at the scene by paramedics.
Two lanes are currently closed in both directions.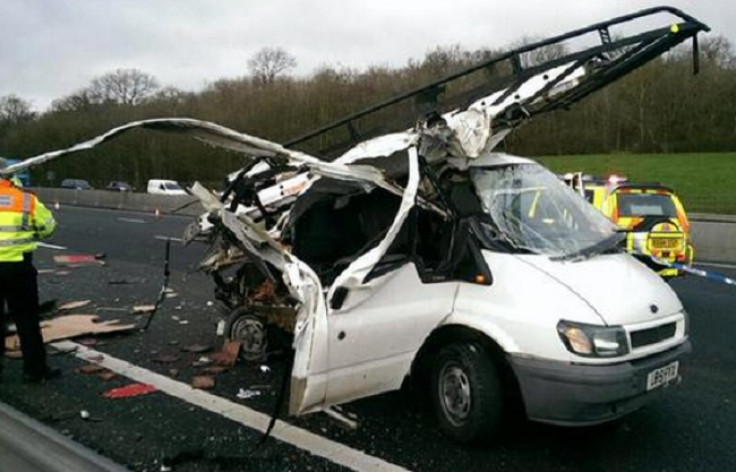 The Highways Agency is working to install a temporary barrier to reopen three lanes to traffic.
A Highways spokesman said: "Permanent repairs to the barrier will be carried out overnight. The outside lane will remain closed in both directions until the concrete has reached its full strength, which is estimated could be the weekend."
© Copyright IBTimes 2023. All rights reserved.