Two people have independently named the person police want to speak to in connection with Madeleine McCann's disappearance following a BBC Crimewatch appeal.
An e-fit of the man who police say is of "vital importance" they speak to was released prior to the broadcast of the Crimewatch reconstruction.
As well as the people who named the man, police also received more than 300 calls and 170 emails with specific lines of enquiries. Scotland Yard said they are "extremely pleased" with the response.
Madeleine went missing from Praia da Luz in Portugal's Algarve in May 2007 when she was three.
Det chief inspector Andy Redwood, the officer who is leading the investigation, said new evidence suggests the kidnapping had "the hallmarks of a pre-planned abduction that would have undoubtedly have involved reconnaissance".
"Our appeal continues and will be travelling to Holland and Germany, to continue the appeal for information," said Redwood.
"Madeleine remains at the heart of everything we do and I will continue to update the McCann family as more information is received by the incident room."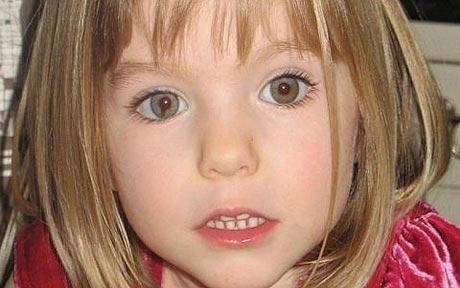 Police have also ruled out a previous suspect from their enquiries after declaring he was an innocent British holidaymaker. Redwood said police were now "almost certain" that a man seen carrying a child on the evening Madeleine went missing at around 21:15, by the McCann's family friend Jane Tanner, is not responsible for her disappearance.
The focus of the investigation has now switched to a man who was also seen carrying a child around Madeleine's age around 45 minutes later.
Redwood added: "Our focus in terms of understanding what happened on the night of 3 May has now given us a shift of emphasis.
"It takes us through to a position at 10pm when we see another man who is walking towards the ocean, close by to the apartment, with a young child in his arms.
"The description of two different witnesses who saw him said he was a white man aged in his 30s with short brown hair, medium build, of medium height and clean-shaven. He was seen carrying a child aged 3-4 years old who had blonde hair and was possibly wearing pyjamas.
"There may be an entirely innocent explanation of this man but we need to establish who he is to assist with our enquiries."
Several more e-fits of possible suspects seen "lurking around" the Praia da Luz apartment around the time Madeleine disappeared have also been released by police.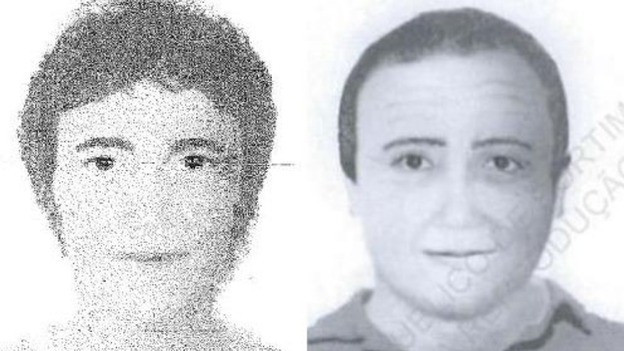 It is believed these men could be bogus charity collectors or possible burglars who may have been checking apartments before staging a break-in.
"We need to identify these men, if one of them is you, or you know who they are please tell us" said Redwood.
"Also we are keen to hear from anyone who may have been the victim of an unreported crime, in particular a burglary, or who was approached by a charity collector in this area."