Madeleine McCann Search Hit by Furious Graffiti as Praia da Luz Tourist Season Begins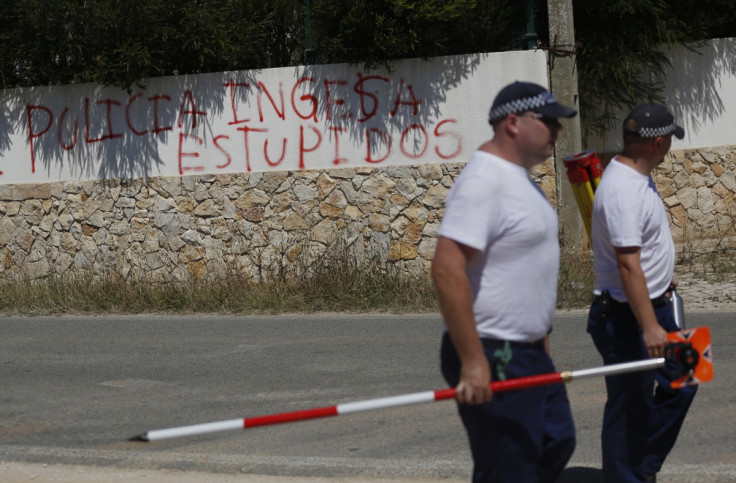 Graffiti attacking British police has appeared on walls and stop signs in Praia da Luz as a renewed investigation into missing Madeleine McCann continues into the resort town's holiday season.
Road signs in the sun-kissed holiday spot have been daubed with the slogan so that they read "stop McCann Circus".
It is the latest anti-McCann graffiti to appear, following other slogans against British police, including "British policemen stupid" and "parents killed Maddie".
Locals in the Algarve holiday destination are understood to be fearful about the impact which police activity may have upon trade during the lucrative holiday season.
Praia da Luz mayor Victor Mata insisted the coming months were crucial for the town's economy. He said: "The next three months are when the entire village earns its keep."
Police officers from Scotland Yard are combing scrubland around the town and last week interviewed four suspects.
Disquiet among Portuguese people over the new efforts to find Madeleine has not been restricted to Praia da Luz inhabitants.
Last week saw a former Home Secretary of Portugal label the investigation "absurd" in a lengthy rant against the Metropolitan Police.
Meanwhile, doubt has been cast on the interviews of suspects identified by Met police officers. A Praia da Luz resident was quoted saying: "We know these people, they are innocent. It is crazy. When will it end? We want to be left alone."
© Copyright IBTimes 2023. All rights reserved.