Mafia quadruples presence in Germany since 2007 Duisburg massacre
Cells from the main Italian mafia syndicates invest £90bn in Germany every year.
Italian mafia presence has almost quadrupled in Germany over the past decade, officials have said.
Cells from the main Italian mafia syndicates – Naples-based Camorra, Calabria-based 'Ndrangheta, Sicily-based Cosa Nostra and Apulia-based Sacra Corona Unita (SCU) – have been located in the country.
While there were 136 suspected mafiosi in Germany in 2008, the number has risen to 562 in June 2017, figures from the Federal Government disclosed in response to an inquiry by the Green Party.
Of these, the majority ( 333) belong to 'Ndrangheta, which became a well-known name in Germany due to a massacre in 2007.
Two rival clans opened fire outside a pizzeria in Duisburg killing six people, in what was labelled as the worst mob crime to ever occur in Germany.
"Ten years after the murders in Duisburg we are seeing that all the relevant Italian mafia groups are active in Germany and that the number of alleged members has risen drastically," said Irene Mihalic, interior affairs spokeswoman for the Greens.
"This development makes clear just how necessary it is to step up the fight against organised criminality."
Cosa Nostra counts 124 members, Camorra 87 and SCU 18.
The government, however, fears the number of mafiosi could be much higher as the latest figures show only the mobsters authorities were able to identify.
"No sound assessment of the nature and extent of a dark field can be derived", the government was quoted as saying. The actual number could therefore be much larger."
Authorities continue to clamp down on mobsters in the country.
However, while authorities have managed to seize €5.6m (£5m, $6.5) of assets from the mafia over the past ten years, a government study estimated that mafiosi still invest €100bn in Germany every year.
Mihalic attributed a perceived low number of investigations into mafia syndicates in Germany to a lack of "detectives available to investigate organized criminality".
"That would be an error which we need to decisively act against," she added.
In July, a joint operation by police from Germany, Spain and Italy resulted in the arrest of 32 people suspected of trafficking drugs and laundering money for the Camorra.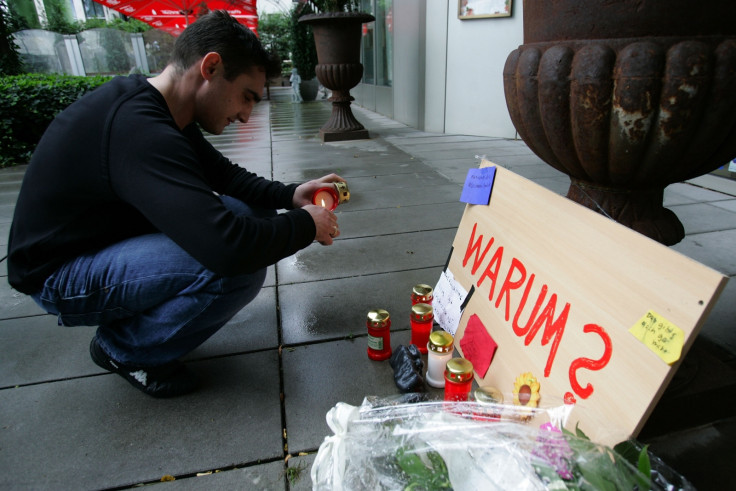 What is the 'Ndrangheta?
In recent years, 'Ndrangheta has become Italy's most powerful and feared mafia group. Part of its criminal success is down to its secretive nature. As clans are founded on strict blood ties, members rarely turn informer, making detectives' work harder.
'Ndrangheta is widely regarded as the group that has filled the void left by Sicilian mafia Cosa Nostra on the international drug trafficking stage, gaining the crown of Europe's biggest drug cartel.
A series of recent investigations has shown how its clans have become the favourite business partners for US mafia families, previously tied to the Sicilian mob.
Besides drug trafficking, 'Ndrangheta gangs are involved in several other illicit activities, except for prostitution, according to Enzo Ciconte, a professor of organised crime history at Rome University.
© Copyright IBTimes 2023. All rights reserved.