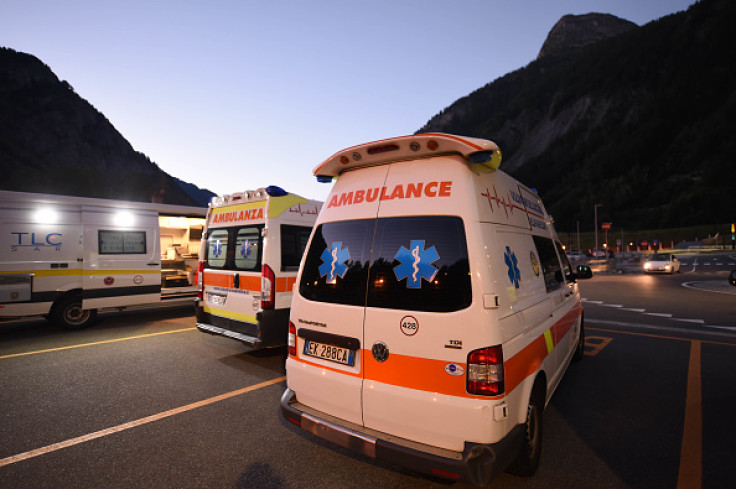 Magistrates in Sicily are investigating allegations that local mafia syndicate Cosa Nostra encouraged the murder of terminally ill people to drive business to funeral homes that they owned.
Eyewitnesses alleged ambulance workers were instructed to kill terminally ill patients by injecting air in their veins and were paid a €300 (£264) fee for each corpse.
The claims were first made during an investigation by the Italian investigative programme, Le Iene (The Hyenas).
The alleged murders would occur in the back of an ambulance transporting patients who had been discharged from hospital to die at home.
"People were in pain and were going to die anyway, so we made them die earlier in the ambulances, so we would earn €300 (£264)," a witness, whose identity has not been disclosed, claimed in an interview with Le Iene.
The witness explained that, upon arrival, paramedics informed families their loved ones had died in the ambulance and – "taking advantage of their moment of grief" - they would recommend a specific funeral agency that the local mafia controlled. The undertaker would then pay paramedics a finder's fee for every corpse.
The witness estimated that between 18 and 20 terminally ill patients had been killed every year since 2012.
Prosecutors in Catania are now investigating the claims and examining medical records from the hospital in Biancavilla, local media reported.
"The probe is serious" the prosecutor's office in Catania was quoted by La Sicilia news site as saying. It added the claims made by the witness required more investigation.
What is Cosa Nostra?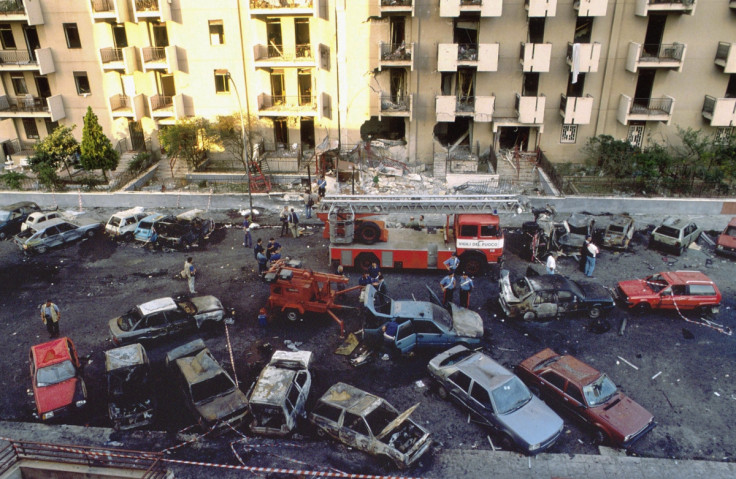 Cosa Nostra, which translates into English as "This Thing of Ours", is probably the oldest crime syndicate in Italy. Its roots have been traced back to at least the unification of Italy in 1861.
The criminal organisation reached its peak in the 1980s and early 1990s, while run by the infamous "Boss of All Bosses" Toto Riina, aka "U Curtu" ("the short one"). The syndicate was one of the world's major drug-smuggling players at the time.
Riina, who has been serving a life sentence since his arrest in 1993, was known as a brutal man who waged a bloody war against the Italian state. High-profile killings include those of military police general Carlo Alberto dalla Chiesa and anti-mafia prosecutors Giovanni Falcone and Paolo Borsellino.
In 2014, Riina reportedly threatened to kill prosecuting magistrates who were investigating an alleged truce between Cosa Nostra and the Italian state in the 1990s.
A team of prosecutors led by Nino Di Matteo alleged that members of the Italian authorities had reached out to Riina to end his clan's murderous spree. Riina reportedly agreed to stop the killings in exchange for more lenient prison conditions for convicted mafiosi.
Following a hearing of the so-called "State-Mafia negotiation trial" in July 2014, Riina was reportedly overheard by a prison guard as saying: "Di Matteo shall die and all the prosecutors of the negotiation [trial] with him. They're driving me crazy. They have to die, even if it's the last thing I do."
Following Riina's arrest, Bernardo "The Tractor" Provenzano became Cosa Nostra boss until 2006, when he was arrested after 40 years on the run. He died of liver cancer in 2016, at the age of 83.
Mafia expert Salvatore Lupo told IBTimes UK Cosa Nostra is the most "bourgeoisie" of mafias, as it has historically penetrated all levels of society.
"More than other crime syndicates Cosa Nostra has expanded from the criminal world to that of the so called respectable people," Lupo, a professor of contemporary history at the University of Palermo, said.
Today, Cosa Nostra is mainly involved in local criminal activities, such as infiltrating public construction works and running extortion rackets.
---
Read more about mafia in Italy
---