The word "iconic" is bandied about with such regularity these days that it has almost lost its meaning, but it's the only word to describe the sale being held to mark the 70th anniversary of Magnum Photos and the 65th anniversary of Aperture. You could snap up signed prints of iconic photos by legendary photographers for surprisingly little money. But you'll have to be quick – the sale ends on Friday (3 November).
Included in the sale are some of photography's biggest names such as Martin Parr, Eve Arnold, Joel Meyerowitz, Robert Capa and Steve McMurray. There are world famous images like Dennis Stock's portrait of the then unknown actor James Dean bundled up against the cold in New York's Times Square, and Pieter Hugo's award-winning photo of a man walking a hyena – an image so striking it was appropriated by Beyonce for her 2011 video Who Run The World (Girls).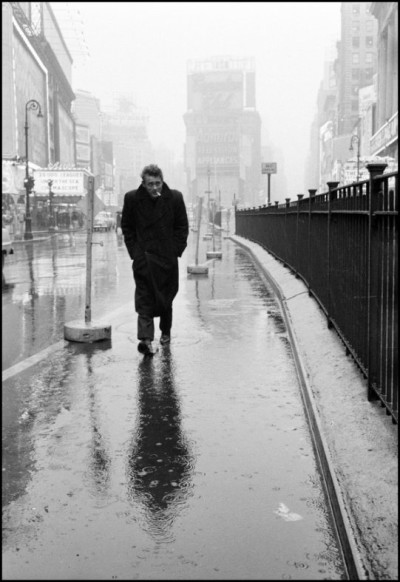 In all, more than 100 museum-quality prints are on offer for just $100 (about £76). At six inches by six inches, the prints are not exactly poster-sized, but they are signed by the photographers or stamped by their estates, and and will never be available in this format again. Signed prints by Magnum photographers usually sell for at least ten times this price. The Magnum Square Print sale runs for five days only, from midday on Monday 30 October to 6pm on Friday 3 November.
Magnum, the legendary photographic agency, has joined forces with Aperture, the world's leading not-for-profit photographic publisher, for this special sale – the last of four Square Print Sales, each inspired by one of Magnum's founders. 'Great Journeys' was chosen as the theme in tribute to Magnum co-founder George Rodger. His response to the experience of World War II, and in particular his revulsion to photographing scenes of the Holocaust, led him to re-evaluate his purpose as a photographer. After the war he chose to travel in search of pictures that offered visions of hope for humanity.
The sale features Magnum photographers and artists published by Aperture – all of whom have contributed to the great journey of photography itself over the past seven decades. Each takes a different approach to the theme, exploring Great Journeys both literally and metaphorically, and relating how their visual practices have been defined by travels far and wide, or the journeys of the mind.
The resulting selection of over 100 images highlights the major visual and thematic threads that have preoccupied the past seven decades of photographic production. In this gallery, IBTimes UK publishes some of the 100 images on sale. You can see the rest and order prints at the Magnum online shop.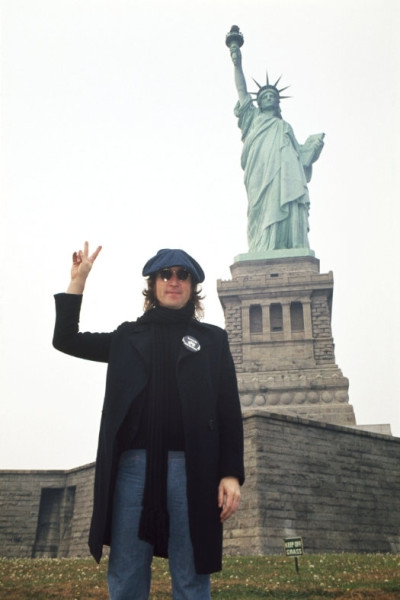 Magnum Photos was founded in Paris in 1947 as an artists' co-operative by four pioneering photographers, Henri Cartier-Bresson, Robert Capa, David "Chim" Seymour, and George Rodger. The legendary agency continues to inform and influence photography to the present day.
Aperture was founded in 1952 by photographers and writers including Minor White, Dorothea Lange, Ansel Adams, and Beaumont Newhall. Through books, exhibitions and its own magazine – continuously published for 65 years – Aperture identifies and promotes the key voices defining new directions while advocating photographers' contributions to culture and society.
Great Journeys' Magnum's Square Print Sale in partnership with Aperture runs from midday on Monday 30 October until midnight on Friday 3 November 2017. Signed and estate stamped, museum quality, 6x6" prints from over 100 artists are available for $100, for five days only, at shop.magnumphotos.com.