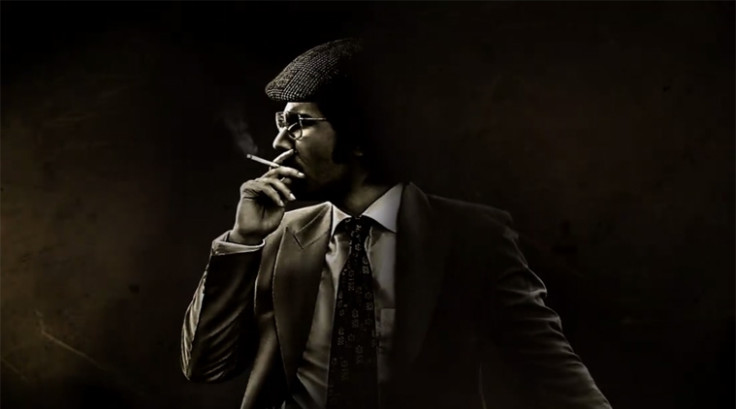 While talking to my 22-year-old colleague about the film Main Aur Charles, I realised that the subject of this film is limited to a very niche audience. A majority of people belonging to the present generation, may not know who Charles Sobhraj is -- and unfortunately this film does nothing much to help in that regard.
Main Aur Charles is a mainstream Bollywood take on the notorious Indo-French serial killer who preyed on Western tourists using his charm and deceptive personality -- and actor Randeep Hooda does a bang on job playing him, but more on that later.
The film's plot mainly revolves around Charles's escape from India's Tihar jail in 1986 - where he drugged all the guards by mixing sleeping pills in their food, and walked out. The whole movie plays out in a very non-linear and disjointed fashion - especially the first half which has too much going on and too many characters showing up. It can get a bit difficult for viewers to keep track, and while these proceedings are explained in the later part of the film - by then the audience may lose interest. Lack of a tight, engaging screenplay is also one of the cons of this story on a conman.
On the plus side, director Prawaal Raman has done a great job in terms of recreating the 1970s. The film looks slick, stylish and aptly showcases the glamorous lifestyle that Sobhraj reportedly led. Lots of sun, sand, bikini-clad women, the hippie culture of the 1970s and 1980s and an overall 'sex, drugs and rock n roll' sort of a vibe plays throughout the first half of the film.
Lead actor Randeep Hooda – clearly one of the more underrated actors in Bollywood today – delivers a knockout performance as the notorious Bikini Killer. From the French accent and the right look to the smirk, slither and style, Hooda captures the character's fine nuances brilliantly. Fans of the actor would want to watch this one, just for him.
Richa Chadda plays one of Charles's more significant love interests called Mira. She is competent in her role as the smitten damsel who truly believes that Charles is just an innocent "victim of society" – much to the annoyance of righteous lawman Amod Kanth (Adil Hussain) – from whose point of view Main Aur Charles is told.
Hussain has delivered some memorable performances in the past but this sadly will not be one of them. The actor seems a bit restricted probably owing to a character not well-etched out enough and comes across more as a man on a mission who finds it unacceptable that people around him find Charles fascinating.