A new blockchain study released by global constultancy firm Accenture indicates that major commercial banks across the US, Europe and Canada are currently exploring the use of blockchain technology for digital payments but the majority remain hesitant to embrace it fully.
According to a new report, titled "Blockchain Technology: How banks are building a real-time global payment network", nine out of 10 banking professionals surveyed said they believed blockchain-based initiatives can be used to reduce costs, reduce errors and speed up payments.
The Accenture statistics were based on an August/September survey of 32 top commercial banking professionals including executives from 11 of the top 20 US, Canadian and European banks by assets.
Thirty percent of the banks were found to be in the "advanced stages" of adopting blockchain technology for payments – with executives indicating that they are either "at the forefront of the revolution" or "engaged in production implementation."
However, the remaining majority of those surveyed (70%) said banks were still in the early stages of adoption, with the range of answers including "involved in proof-of-concepts with other companies", "currently formulating a strategy" and "looking into the technology." One US bank executive in the report described his bank's situation as being "bewildered" but "in learning mode."
Security is another reason banks could be hesitant to embrace blockchain, the study found. "Innovation in technology has to have security at the forefront," observed one executive from an unnamed US bank. "Implied trust is great, but how impenetrable will this be? That's a worry."
The survey found the most prevalent use cases for blockchain technology within payments are intra-bank cross-border transfers (44% ranked that as the number one priority), with a secondary focus on cross-border remittances, corporate payments and inter-bank cross-border transfers.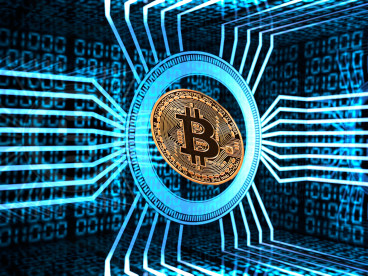 "Banks are definitely interested in blockchain," Accenture stated. "However, most banks we surveyed are still in the early stages of adoption, with about three-quarters either involved in a proof-of-concept, formulating their blockchain strategy, or just beginning to look into it.
Regardless of progress, the most prevalent use cases banks are studying involve intra-bank cross-border transfers. Cross-border remittances, corporate payments, and inter-bank cross-border transfers are receiving comparatively less attention. But wherever they hope to deploy blockchain, executives expect a wide range of benefits."
Richard Lumb, group chief executive of financial services at Accenture, said: "Cross-border payments are ripe for innovation using blockchain and distributed ledger technologies. The tech could resolve inefficiencies and friction that have long driven up the costs and the time required to move money around the world.
"Blockchain has proven its scalability to support such infrastructure. And as the industry sets its focus on developing the networks, business processes and standards needed to run these systems, payments could be one of the first major proving grounds for enterprise blockchain adoption."
Challenges of the blockchain
Half of the bank executives surveyed by Accenture said they recognised the challenges associated with integrating and implementing blockchain technology – largely based on regulatory and compliance concerns. These, it was found, cause "internal resistance" to blockchain adoption.
Richard Meszaros, Connected Commerce lead in Accenture Digital and co-author of the report, said: "For many executives, the value proposition for blockchain is not yet clear enough and top decision-makers have insufficient understanding of the technology.
"Providing education to employees and executives continues to be critical for the near-term. But the broad success of blockchain in payments hinges upon industry collaboration to create supporting networks that include banks and non-banks."