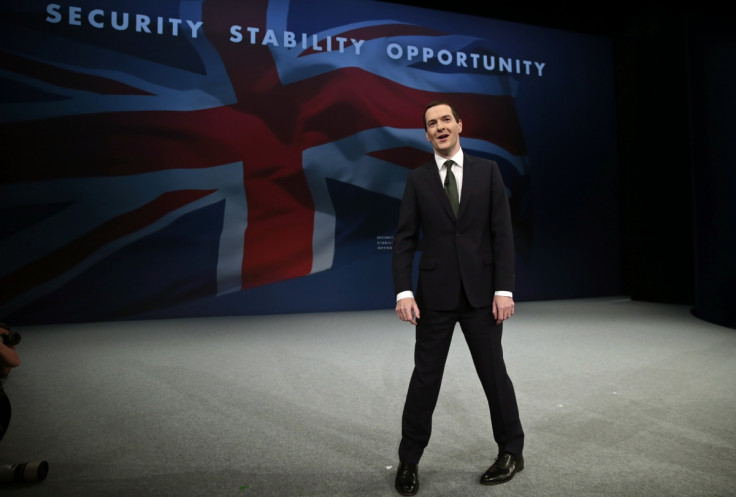 Conservative backbencher Stephen McPartland has said that a majority of Tory member of parliament (MPs) oppose George Osborne's "extreme" tax credit cuts, the Observer has reported. The Stevenage MP canvassed a wide array of his fellow backbenchers opinions and found that only a significant U-turn by the chancellor on implementing tax credits would now be acceptable his party's colleagues.
The chancellor has already had to water down some of the planned tax credit cuts which would have affected the lowest paid workers after the House of Lords voted to delay the cuts. Osborne is due to announce a plan on 25 November to mitigate some of the cuts for families on very low incomes. However, McPartland has told the Observer newspaper that the rebel MPs would only accept a U-turn by Osborne on the tax credits cuts.
McPartland writes: "It is clear that a majority of Tory MPs now agree with me that the chancellor must drop these proposals as they stand. The simple fact is that for those families on very low incomes, these changes will hurt them, not help them. The chancellor now has to come forward with measures not only to mitigate the effects of the changes to tax credits but to guarantee to protect families' child tax credits.
He added: "I am speaking out and standing up for families on low incomes, because these families are trying to work and should be rewarded by a welfare system that is fair and helps them move forward in life. These are the forgotten voters that Labour has left behind and we have not managed to reach yet."
McPartland also said that he had published evidence on his website that proved that the chancellor's proposals would reduce child tax credits, which Prime Minister David Cameron pledged not to cut during a party leaders' TV debate before the general election.
The MP calculated that if Osborne implemented the tax credit cuts as they stand, someone currently earning tax credits of £6,420 would end up earning £3,850, which is would be a cut of £1,200 cut.
"That is far too much of a blunt instrument for me – it is too extreme. I cannot support that," McPartland said. "I have also published proof that child tax credits will be cut for many families, which are backed up by House of Commons library figures. This is completely unacceptable and destroys the government's final defence that planned cuts do not apply to child tax credits. All of this explains why I boycotted a visit to my town by a treasury minister last week."