Chelsea representatives have reportedly met with the adviser of Malaga manager Manuel Pellegrini as the west London club look to find a suitable replacement for interim boss Rafa Benitez.
While there has been plenty of speculation that Jose Mourinho would be approached about a return to Stamford Bridge, it seems as though it is a former Real Madrid manager who could end up in the Chelsea hot seat.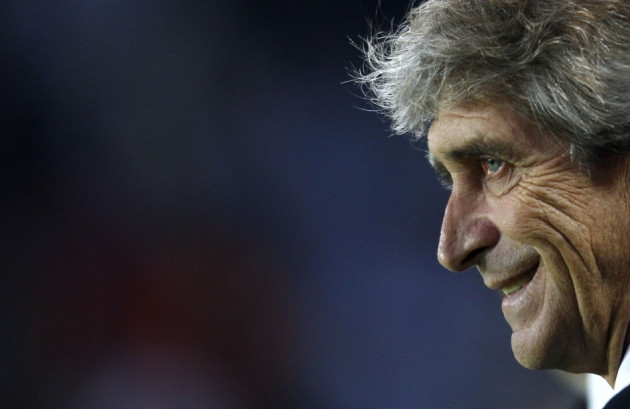 The Telegraph reports that the representatives of the 59-year-old had a meeting in Paris last Friday with Chelsea officials in order to find out whether he would be prepared to make the move to the Premier League.
Pellegrini has done a fantastic job with Malaga, last season leading the side to a top four finish and this year helping the club reach the quarter-finals of the Champions League.
They were just minutes away from sealing a place in the semi-finals but two late goals from Borussia Dortmund broke Spanish hearts.
However, it is not just with Malaga that Pellegrini has excelled as he previously enjoyed great success with Villarreal as he turned the minnows into a side regularly competing in Europe's elite competition.
Having excelled with Villarreal he was handed the reins at Real Madrid but was given just a single season as an all-conquering Barcelona side made it a season to forget for Los Blancos.
Pellegrini, who hails from Chile, has never managed in a country where Spanish is not the native language but he does speak English and it seems Chelsea are prepared to test his skills in England.
The Telegraph has stated that he has a €4m buy-out clause in his current contract with Malaga which runs until the end of next season.
There is also the fact that he would be a much cheaper option than Mourinho, with reports suggesting that Pellegrini would look to receive around €5m a year, while the former Chelsea boss would demand an annual salary close to €14m.
With Malaga still suffering from financial problems, and with reports emerging that Pellegrini is owed wages by the club, it could be that the Chilean sees Chelsea's interest as the perfect opportunity to move to a club who are financially secure and can offer him the chance to compete for major honours.