Zimbabwe pleads for $1.5bn in food aid to prevent mass starvation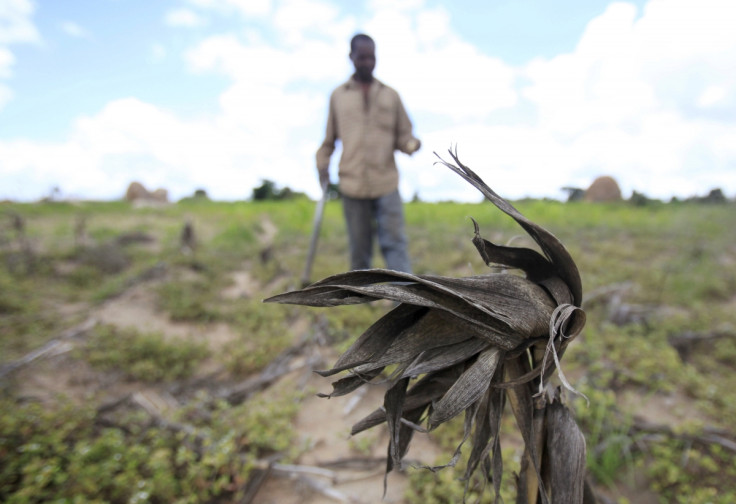 Zimbabwe is seeking $1.5bn (£1bn) in food aid to avoid mass starvation in the country. As the drought worsens, nearly a quarter of the population in the landlocked southern African nation face the risk of starving to death.
Government officials are appealing to local businesses and charities to help Harare combat brutal hunger across the nation. Zimbabwean authorities estimate the recent drought, the most severe in 20 years, has left three million people without food.
"I am therefore appealing to the private sector and the people of Zimbabwe, inclusive of those in the diaspora, to support this emergency relief programme," Zimbabwe's Vice President Emmerson Mnangagwa said during a press conference, which was attended by both reporters and business executives. The food crisis has come at a time when Harare is desperately looking to improve its sluggish economy, which has been suffering from a decade-long recession.
"The government of Zimbabwe requires a total of [$1.5bn] with effect from February to December 2016. The amount of rainfall received to date is inadequate to meet basic household consumption needs as well as support for livelihoods, agriculture and wildlife," he said.
Of the $1.5bn total aid, nearly $720m would be spent on importing 1.4 million tonnes of food grains. Mnangagwa added that an appeal to international donors would also be made on 10 February. His request has come days after President Robert Mugabe declared a state of disaster in most rural areas due to the food crisis.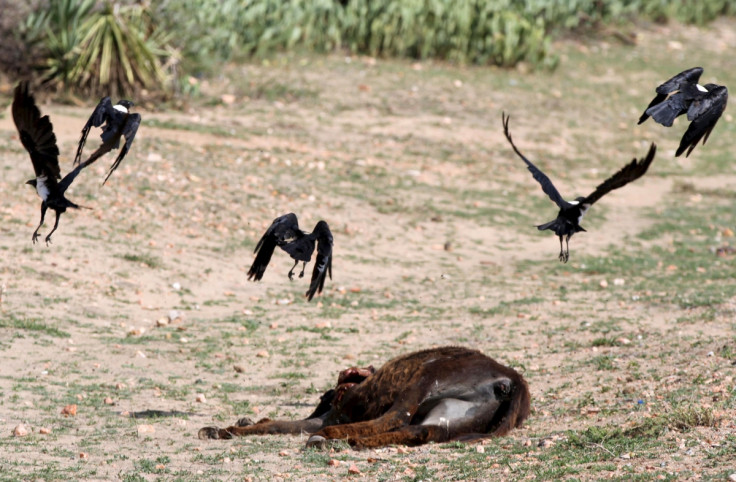 Pied crows hover over a donkey that villagers say died due to the effects of drought in rural Masvingo, Zimbabwe
Philimon Bulawayo/Reuters
"In general, water for domestic use and livestock watering is in critical shortage in some parts of the country. An alarm has also been sounded over the impact of the drought on various wildlife species in the national parks," added the Zimbabwean vice president.
Mnangagwa is chairing a special cabinet committee that also comprises religious organisations, community groups and private firms to address the food shortage. Zimbabwe is one of the southern African nations badly affected by a regional drought. The severe conditions — which decimated livestock herds and wreaked havoc on harvests — were blamed on the El Nino weather phenomenon.
© Copyright IBTimes 2023. All rights reserved.