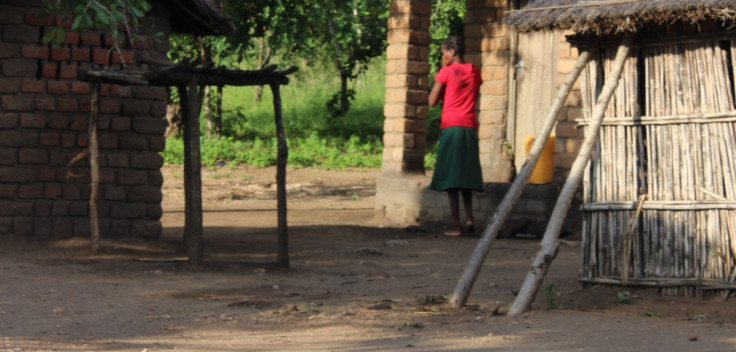 Girls who drop out of school due to lack of funds or early pregnancies should not think their future is compromised, a Malawian MP has reassured. Virginia Kachigunda, deputy director for the department of school, health and nutrition within the ministry of education, told IBTimes UK she had to interrupt her education while she was in secondary school as she was expecting.
It is estimated that at least 34% or girls in Malawi fall pregnant by the age of 18, with numbers expected to increase now that more girls are dropping out of school because of the severe drought that has hit the country.
"I am one of these girls," Kachigunda said. "I had my baby when I was in form one [9th grade], but then I went back to school and now I am deputy director here. So it is happening: Some girls go back to school and excel."
At least 14 million people in Malawi and surrounding nations, where people mostly rely on agricultural practices for their survival, have been impacted by a drought exacerbated by the El Nino phenomenon, caused by warm water in the Pacific Ocean.
Malawi drought factbox
Lack of rains have resulted in losses of crops making this year's harvest – which typically takes place in March and April – almost impossible for thousands of households in Malawi, where maize is a staple food.
At least 2.8 million people – 1.5 million children – are facing hunger and its effects on growth.
The World Food Programme (WFP) is delivering food to thousands of households until April and said Malawi needs $38m (£27m) to help those affected by food insecurity.
Analysts warned assistance to people who are facing hunger could be further undermined as donors have cut aid to Malawi following a 2013 financial scandal known as cashgate.
More on the drought in Malawi here.
The food shortage has resulted in thousands of children, mainly girls, dropping out of school in Malawi. Children are usually sent on errands to earn money for food or stay at home to look after their siblings. Girls who drop out of school often engage in transactional sex in exchange for food or end up getting married.
"When problems like droughts occur it is the girl child who is pulled out from school and this will recycle poverty in already impoverished families," Kachigunda said. "We are aware that girls are disadvantaged and we are running several programs to make sure girls become at par with boys and rise up to become what they can be.
"However, the poverty level in Malawi is huge and it is difficult to reach out to each and every person. That's why we need partners."
---
IBTimes UK travelled to Malawi courtesy of World Vision UK. Click here for more information about the charity's work in Malawi.
---