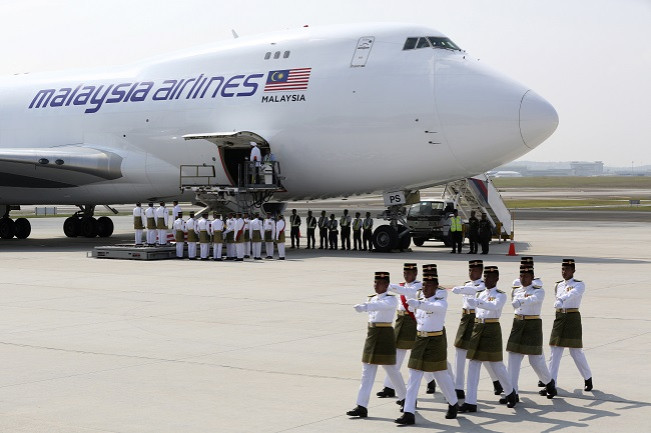 The bodies of Malaysian victims from downed flight MH17 have been flown back home to Kuala Lumpur for a repatriation ceremony.
Grieving relatives and dignitaries watched as officials carried the coffins of the first 20 victims at the Bunga Raya complex at Kuala Lumpur International Airport in Sepang on Friday morning at 10am (2am GMT).
Malaysians observed a moment of silence and wore black as national flags were flown at half-mast for the day of mourning.
All 298 passengers, including 43 Malaysians, and crew died on board the Malaysia Airlines Boeing 777 after it was reportedly shot down by pro-Russian rebels, a claim which they deny.
Prime Minister Najib Razak released a statement via Facebook before the ceremony, saying: "Last month, 43 Malaysian lives were taken over Eastern Ukraine.
"Today we mourn the loss of our people. Today, we begin to bring them home.
"Our thoughts and our prayers are with the families and friends of those who lost their lives. Today we stand with you, united as one".