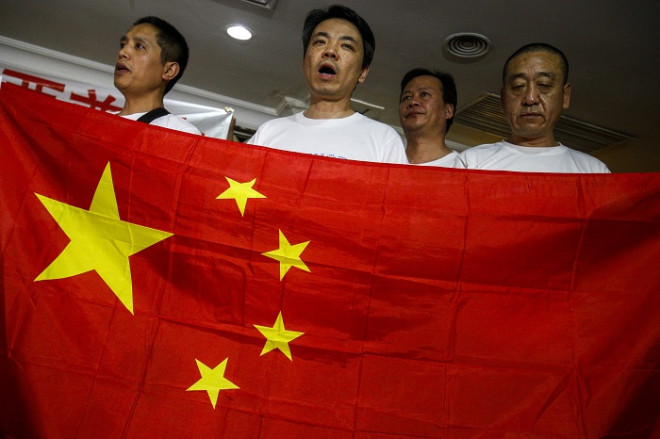 Over two dozen Chinese relatives of passengers on the missing Malaysia Airlines flight MH370 arrived in Kuala Lumpur on Sunday to vent their anger at officials and to demand more information about what happened to the airliner.
Chanting "tell us the truth", the family members said they wanted the Malaysian prime minister to apologise for what they claimed were misleading statements surrounding the fate of the Beijing-bound plane, which disappeared on 8 March with 239 people on board.
Around 50 more family members joined 29 relatives who had arrived earlier in Malaysia in the hope of obtaining further information about the plane.
The group staged a protest at a hotel near the Malaysian capital, chanting in Chinese: "We want evidence. We want the truth. We want our relatives."
Relatives also waved banners reading: "We want evidence, truth, dignity", and: "Hand us the murderer. Tell us the truth. Give us our relatives back."
Around two-thirds of the passengers on board flight MH370 were Chinese, and Beijing has urged Malaysia to be more open about the investigation and the search for the plane, which is entering its fourth week.
Up to 10 ships and nine planes searched an area of 252,000 sq km (97,000 sq miles) for debris on Sunday. Based on satellite data, international investigators have concluded that the missing Boeing 777 crashed somewhere in the southern Indian Ocean.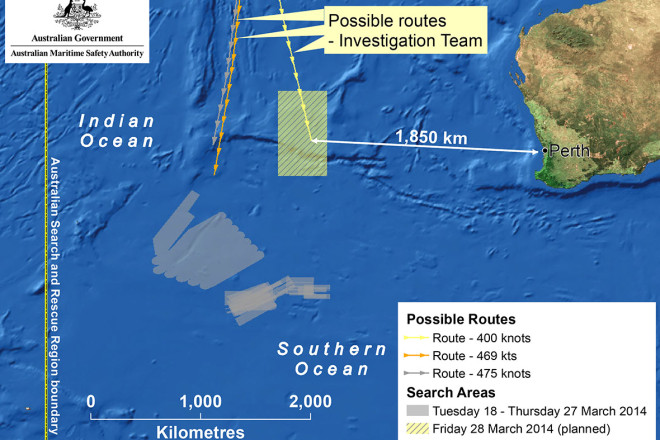 Debris sightings by Australian, Chinese and New Zealand planes on Saturday have not yielded any solid clues about what happened to the plane.
The Australian Maritime Safety Authority said an Australian navy ship equipped with a black box locator supplied by the US has been dispatched to the search area, 1,800km west of Perth.
Jiang Hu, representing the victims' relatives, said they wanted Malaysia to apologise for what they see as mistakes in the handling of the disaster and for the declaration earlier this week that the plane had crashed into the southern Indian Ocean resulting in the loss of all lives.
The families argue that the conclusion is premature and lacks physical evidence. Jiang also said that the families want to meet senior officials from Malaysia Airlines, technical teams and the Malaysian government in order to obtain more satisfactory answers.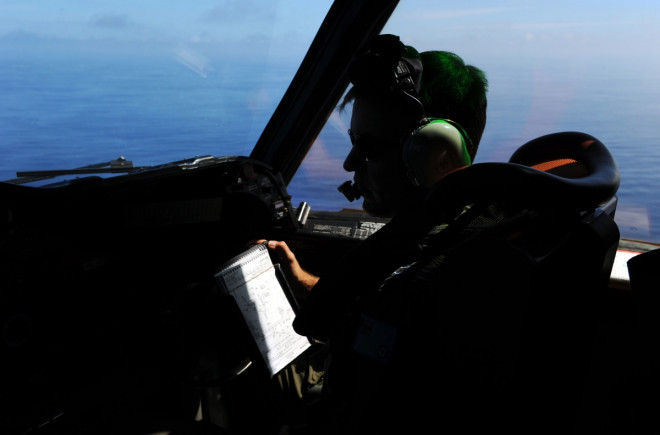 Ong Ka Ting, the Malaysian prime minister's special envoy to China met the relatives at the hotel where they staged their protest.
"I'm sure in Beijing they've already had a lot of discussions and we understand their feelings," he said.
"We definitely know that by coming over here there will be a lot more discussions and meetings, so we will try our best to assist them."
Australia has appointed its former defence force chief, Air Chief Marshal Aungus Houston, to head a new joint agency co-ordination centre based in Perth to manage the search operations being handled by the various countries involved in the hunt, and to keep relatives updated with developments.