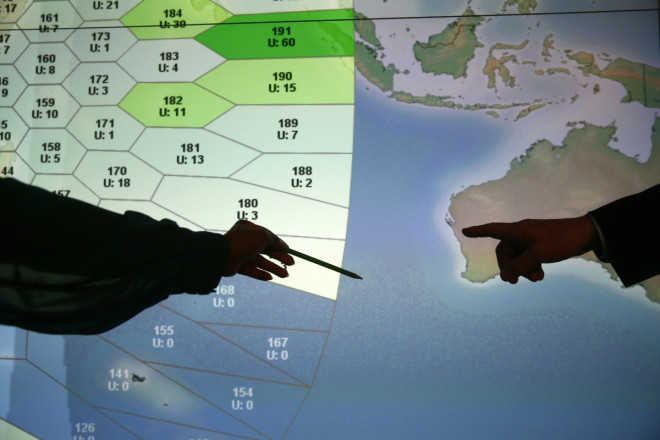 Malaysian authorities said fresh satellite images have located dozens of objects floating in the southern Indian Ocean, where missing Malaysia Airlines Flight MH370 is believed to have crashed.
Malaysia's transport minister Hishammuddin Hussein told a press conference in Kuala Lumpur that 122 objects possibly related to the Boeing 777 that disappeared earlier this month were spotted by France's Airbus Defence and Space division.
"Some objects were one metre length others were as much as 23 metres in length," Hussein said. "Some objects appeared to be bright possibly indicating solid material."
Hussein said the potential debris were located in an area of about 400 square kilometres, located 2557 Km from Perth.
The minister added that the new images taken on March 23 were analysed by the Malaysian Remote Sensing Agency (MRSA) but it was not possible to conclude the objects were definitely from MH370.
He said it was the fourth separate satellite lead that was being investigated.
"A multinational team led by Australia is combing the waters trying to find debris from the flight," Hussain said.
Hussein said the search area had been divided in two sectors over which 12 aircrafts were flying in an attempt to locate the missing plane.
"We will never give up trying to find the plane in order to bring closure to the families and to establish exactly what happened to MH370."