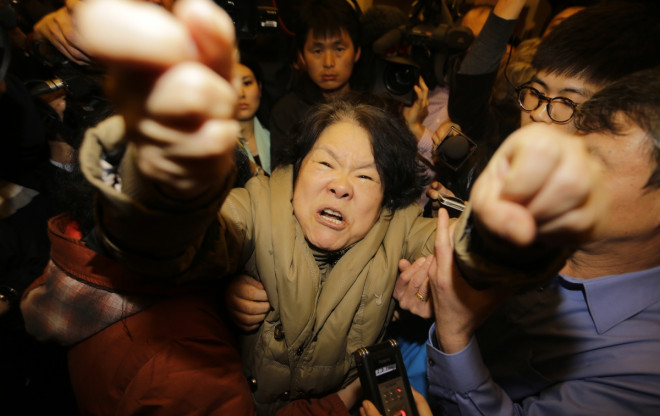 A relative of one of the passengers on board crashed flight MH370 has asked whether Malaysia's ambassador has been "talking out of his arse", as the mood of the victim's families grows ever angrier.
The relatives, especially the Chinese, are increasingly frustrated with the Malaysian authorities over their handling of the vanished jetliner debacle.
Following the latest press conference by Malaysia's transport minister Hishammuddin Hussein in Kuala Lumpur, in which he announced that new satellite findings have discovered 122 objects at the suspected crash site, furious relatives have yet again poured scorn on Kuala Lumpur authorities in the Beijing hotel where they have been staying.
"All the things that were promised, we have received nothing. Was the ambassador talking out of the other end of his body? Was he talking out of his arse?" asked a relative to general applause from others, who were equally angry at the authorities over the withdrawal of certain facilities provided to them for the past few days.
During the press conference, Hussein reiterated: "For the Chinese families...they must also understand. We in Malaysia also lost our loved ones. There are so many other nations who have lost loved ones."
With emotions still running high among the Chinese relatives, Malaysian officials have defended themselves and put the blame on Beijing's media for "stoking the anger" of the victim's families.
Of the 239 passengers on board the missing jetliner, more than two thirds of them were Chinese.
"The [Malaysia's] prime minister and acting transport minister have tried their best to resolve this but, unfortunately, the papers have manipulated this and played up the sentiments until the families, especially those from Beijing, are upset. This is an accident which no one wants to see happen," said Kuala Lumpur's Home Minister Ahmad Zahid Hamidi.
Editorials in China's mouthpieces have been criticising Malaysia for their inappropriate handling of the crisis in the last few weeks.