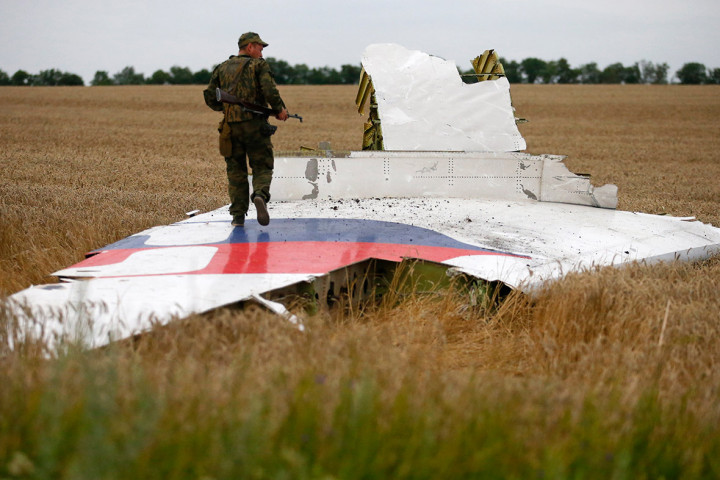 Pro-Russian separatists have said that no security zone has been set up around the crash scene of the Malaysian Airlines MH17 jet, which was shot down over eastern Ukraine on Thursday.
Ukraine's security service said Kiev and pro-Russian rebels had reached an agreement to set up a 20km (12-mile) security zone around the wreckage so Ukrainian authorities could identify the bodies and hand them over to relatives.
However, a senior official from the pro-Russian self-proclaimed Donetsk People's Republic maintained that no such deal had been reached to secure the site.
Michael Bociurkiw, a spokesman for the European security watchdog OSCE, said he was not aware of any agreement on the security zone, but maintained that this was "definitely one of the top issues".
The claim comes amid reports of looters robbing valuables belonging to victims of the crash. Ukraine also accused pro-Russian rebels of attempting to destroy evidence of "international crimes" at the scene of the crash.
Anton Gerashchenko, an advisor to the Kiev government, said: "I have received information that terrorist death-hunters were collecting not only cash and jewellery of the crashed Boeing dead passengers, but also the credit cards of the victims.
"They might try to use them in Ukraine or pass them on to Russia. My humble request to the relatives of the victims is to freeze their credit cards, so they won't lose their assets to terrorists."
Pro-Russian looters
Eyewitnesses have reported that heavily-armed pro-Russian rebels stole cash, cameras and credit cards belonging to victims who were among the 298 passengers on board the jet when it was hit by a missile strike as it flew from Amsterdam to Kuala Lumpur.
Freelance journalist Demjen Doroschenko, who was at the scene of the crash, said he saw pro-Russian forces rifling through the belongings of British victim John Alder, 63, who was travelling to a Newcastle United game in New Zealand.
"I saw John Alder's body and took a picture of a medicine box he had with him," Doroschenko told The Sun. "You could see they had been through his things."
"He had a pair of Tesco binoculars with him in a case. They had pulled the binoculars out but when they saw the glass had been broken, they threw them back because they weren't any good for them."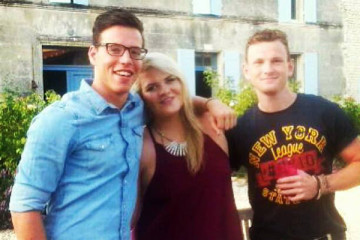 "They were rifling belongings with torches 50 yards away. Once they'd gone I went over to the body where they had been and found wallets left open, purses empty and papers all over the ground. It's awful."
Simon Mayne, whose 20-year-old son Richard was killed in the crash, accused Russian President Vladimir Putin of his son's death.
"If Putin wanted to speak out he would do so, he would sort [the rebels] out," he said.
"Everyone knows that what is going on out there is Russian sponsored."
Britain, the US and Australia said the plane was likely shot down by a surface-to-air missile from a separatist-held area. Downing Street said it was "increasingly likely" that the jet was downed in an area controlled by rebels seeking closer ties to Moscow.
The United Nations Security Council held an emergency meeting in New York on Friday night, and called for a "full, thorough and independent international investigation" into the crash.
Downing Street said six investigators from the UK Air Accidents Investigation Branch would join other international experts arriving in Kiev to assist in the investigation into the causes of the crash, which killed 298 people, including nearly 200 Dutch passengers, 10 Britons and 80 children.