A family of six are among the 298 victims of the Malaysia Airlines flight MH17, which crashed after being struck down by a missile over war-torn Ukraine.
Tambi Jiee, 49, his wife Ariza Ghazalee, 47, and their four children, Mohd Afif, 19, Mohd Afzal, 17, Marsha Azmeena, 15, and Mohd Afruz, 13, were travelling on the Boeing 777.
The family were returning from Kazakhstan where Mr Tambi, who worked for Shell, had been based for three years.
The cover image on 13-year-old Afruz's Facebook profile is a drawing of Malaysia Airlines flight MH370, which disappeared without trace en route from Kuala Lumpur to Beijing in March.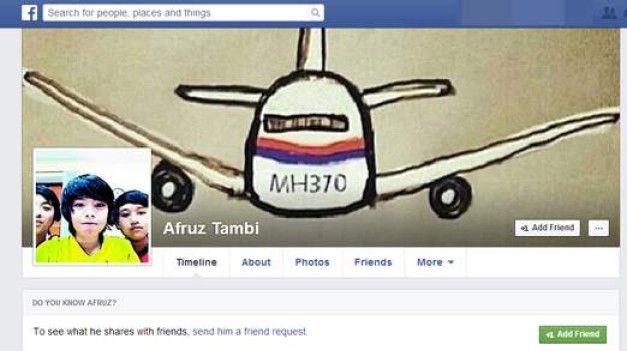 A young family of four also perished on the doomed flight. Yuli Hastini, 44, her Dutch husband, John Paulisen, 47, and their two children: a five year old boy named Arjuna and a girl, Sri, aged 3 were visiting her family in her hometown of Solo in Central Java for the Eid holiday.
Ms Hastini had been unable to attend her mother's funeral late last year and the family were planning to pay their respects at her grave.
Meanwhile, in a tragic coincidence an Australian family has been hit by both Malaysia Airlines tragedies.
Queenslanders Irene and George Burrows are still mourning the loss of their son Rodney and his wife Mary, who were on board the MH370 which vanished from radar screens in March.
Now they are also having to grieve for their step-granddaughter Maree Rizk and her husband Albert, who are among the 28 Australians confirmed dead in flight MH17. The Melbourne couple were returning from a European holiday on board the ill-fated Kuala Lumpur-bound flight from Amsterdam.
Three West Australian children Mo, 12, Evie, 10, and Otis Maslin, 8, who were travelling with their grandfather Nick Norris also died in the crash.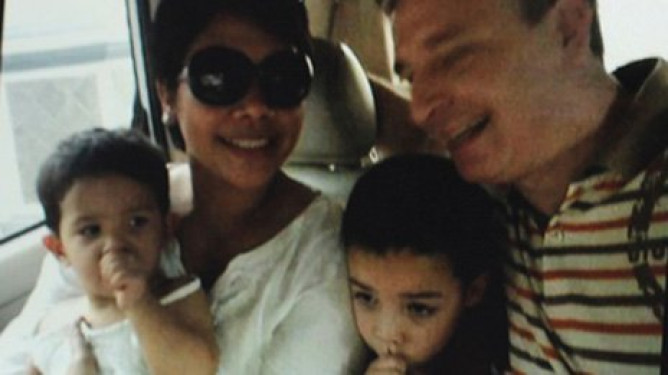 Some of the greatest minds in the fight against HIV and Aids were also travelling on the jet, which was shot down over Ukraine on Thursday (17 July).
They were on their way to attend the International Aids Society (IAS) summit in Melbourne, Australia.
Dr Joep Lange, a well-known HIV /AIDS researcher from the Netherlands was also believed to be on board the flight.
298 passengers were killed on the flight including 189 Dutch nationals, 44 Malaysians, and ten Britons.
Twelve Indonesians, four Germans, four Belgians, three Filipinos, one Canadian, one American and one New Zealander have also been identified. The nationalities of a further 4 passengers are yet to be confirmed.