Malaysia Airlines MH17: Refrigerated Train Loaded with Dead Bodies and Body Parts Blocked by Rebels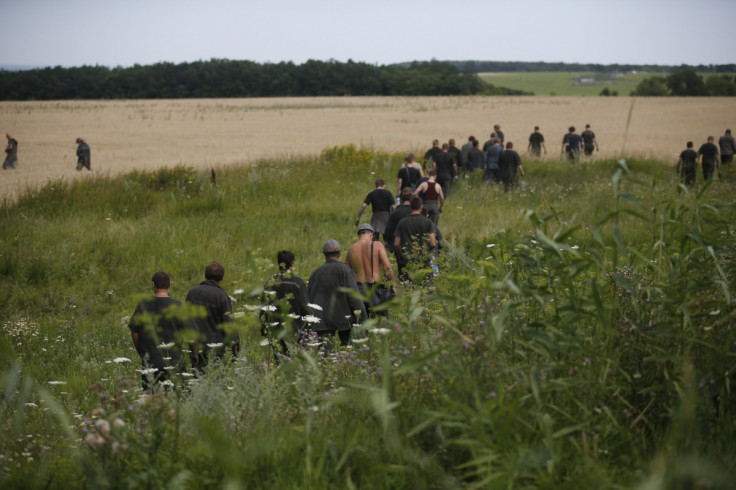 More than 200 bodies recovered from the eastern Ukrainian site where the Malaysia Airlines flight MH17 crashed are stuck in five refrigerated train carriages at Torez station.
While the first train has been blocked by the rebels, another train is on its way to ferry back more victims.
Ukrainian officials have announced they have so far recovered 251 bodies and 66 body parts.
Despite efforts by the armed pro-Russian separatists to hamper the recovery operation, the rescuers have collected the bodies, a Ukraine government committee said in a statement.
"At 07:00 am (local time) on 21 July found the bodies of 251 killed and 66 body parts that have been delivered and loaded into refrigerated cars at the railway station in Torez," the press wing of the State Service of Ukraine for Emergencies said.
Hundreds of rescue personnel are being mobilised in the strife-torn Ukrainian region for the recovery operation.
There were 298 people onboard the Boeing 777 passenger aircraft when it crashed in the rebel-held territory last week. All the passengers and crew members are believed to be dead.
The bodies and belongings of the passengers were lying scattered across a vast area, making it difficult for the personnel to undertake emergency operations.
© Copyright IBTimes 2023. All rights reserved.