Families of victims killed in the downing of the Malaysia Airlines Flight MH17 are seeking £1bn in compensation from President Vladimir Putin – the highest ever lawsuit in aviation history. Pro-Russian separatists are widely believed to have shot down the Boeing 777 with 298 passengers on board with a surface-to-air Buk missile taken from a Ukrainian military base, claims which Putin and the Russia Federation have always strongly refuted.
But families are suing the Russian President and his government for his failure to assist in the investigation and his alleged attempts to block his nation's involvement in the tragedy, which was ruled as nothing more than a "gross act of murder" this week by a coroner.
Sydney legal firm LHD lawyers submitted the claim, based on the violation of a passenger's right to life, to the European Court of Human Rights, (ECHR), on 9 May on behalf of the families who wanted "accountability for the deed".
The families are seeking $10m (£6.9m) in compensation per passenger. This includes the 24 deceased from Malaysia, eight from Australia and one from New Zealand.
Jerry Skinner, a highly reputable lawyer from LHD, successful in winning claims for families in major US airline disasters since 1989, including Lockerbie, told the Sydney Morning Herald: "Similarly, this court to deter the Russian Federation from violating the sanctity of passenger flights should order the Federation to pay each applicant $10m.

"They want enough money to reflect that the Russians take this seriously and serve as a deterrent.
"I have encouraged the Russians to contact me to discuss how much money that is… but I have heard nothing from Russia, from their embassy or from the contact points that we established to indicate that they are willing to talk about negotiating."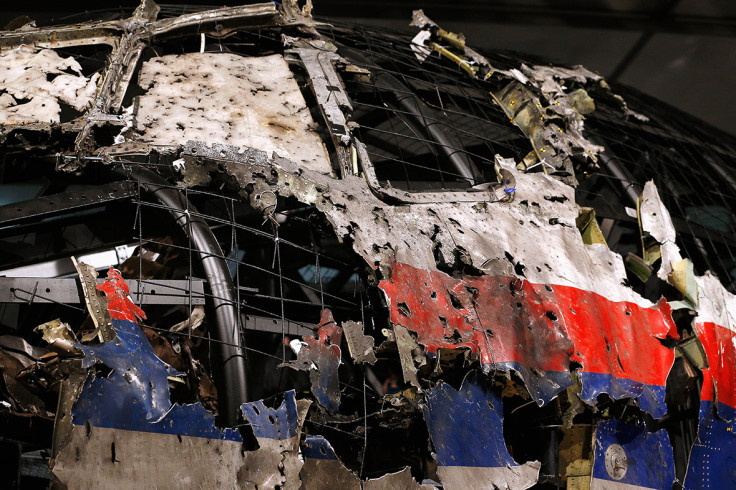 Skinner was waiting to hear from the ECHR whether the case had been accepted.
On May 17, coroner Michael Barnes said that the crash of Boeing 777 over Ukraine in 2014, was caused by "deliberate, malicious acts on the other side of the world".
An official Dutch report last year concluded the plane was shot down by a Russian-made Buk missile, but there was no evidence as to who detonated it.
But Almaz Antey, the Russian company that produces Buk anti-aircraft missiles, set out to debunk the report.
"The results of our experiment contradict the Dutch report," said Yan Novikov, the general director of the company at a press conference last year according to the Daily Telegraph. "It can now be clearly said that if a rocket was used it was a Buk 9M38, not a Buk 9M38M1, fired from the area of Zaroshchensk."