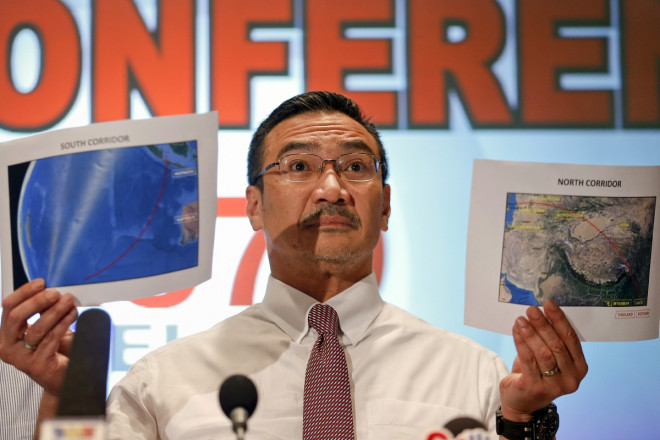 The chief executive of Malaysia Airlines has revealed that the final words from missing flight MH370 were a simple "alright, good night" to ground control, 12 minutes after the key signalling system was manually switched off.
Ahmad Jauhari added that the words were spoken by co-pilot Fariq Abdul Hamid, but stopped short of saying whether there was any sign of stress in the voice.
Reports suggest the Aircraft Communications Addressing and Reporting System (Acars), which transmits to the ground key information on a plane's condition, was deliberately shut down.
Jauhari said that the last Acars transmission was at 1.07am. Civil aviation chief Azharuddin Abdul Rahmanadded stated that the "all right, good night" message from the cockpit was issued at 1.19am.
A daily press conference on the missing flight failed to spread light on the whereabouts of the plane.
Malaysia's transport minister Hishammuddin Hussein said that over the past 48 hours the number of countries involved in the search increased to 26, with China and France both joining the investigation team.
Hishammuddin also said that Australian Defence commenced planning to provide two additional AP‑3C Orions within the next 24 hours.
He also said that "search and rescue operations in the northern and southern corridors have already begun".
Hishammuddin said that Malaysia "has been co-operating with the FBI, Interpol and other relevant international law enforcement authorities since day one", dismissing speculation that Kuala Lumpur held back information about MH370 movements.