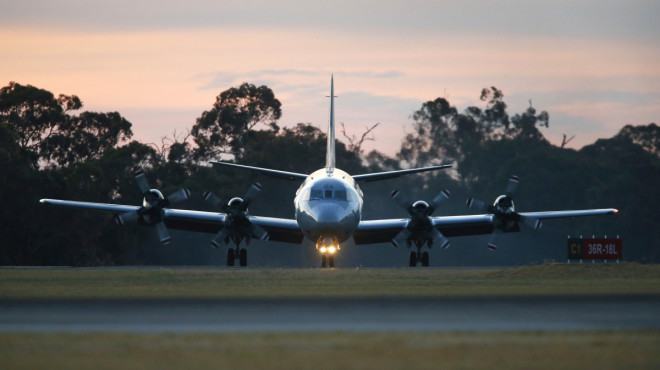 A black box locator is heading to the new search area in the southern Indian Ocean to find the flight recorder of missing Malaysia Airlines flight MH370 after several floating objects were spotted by surveillance aircraft.
The US black box locator has been loaded on to an Australian naval vessel and sent to the search location, west of Perth, which was shifted further north following fresh radar data.
Prior to the deployment of the black box locator, Australian Prime Minister Tony Abbott said: "It will be taken to the most prospective search area and if there is good reason to deploy it, it will be deployed."
The Australian Maritime Safety Authority (AMSA) said weather conditions are expected to be normal but likely to worsen later in the day. Eight jets and six ships are expected to be take part in the search.
Earlier, at least five aircraft had spotted debris in a stormy remote stretch of the Indian Ocean. However, AMSA had said it could only credibly link the objects to the Malaysian airliner once they had been retrieved by the vessels.
"The objects cannot be verified or discounted as being from MH370 until they are relocated and recovered by ships. It is not known how much flotsam, such as from fishing activities, is ordinarily there. At least one distinctive fishing object has been identified."
New Zealand Air Vice-Marshal Kevin Short told reporters that a cluster of 11 white rectangular objects were lying below the surface about 1,600km off Perth.
"It's hard to identify because all you're seeing is this one-metre rectangular piece of material. There seems to be patches of these objects and that's not unexpected, looking at how long the aircraft's been missing. If they're from that aircraft it's not unusual to have them separated by hundreds of miles."
The objects have been marked by a sonar buoy and the vessels will be heading to the area to retrieve them.