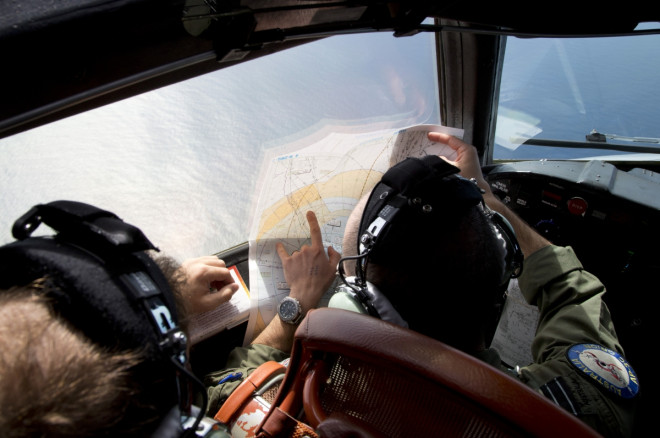 The search for the vanished jet MH370 may take years, according to a senior US defence official, given the lack of any credible leads in the operation so far.
The robo submarine scouring the seas in the highest-probability area, as per calculations based on scant satellite data and "pings" detected on 5 April, has also failed to find any wreckage that could be linked with the missing plane.
The underwater drone has already scanned over 95% of the 310 sq km of the seabed without finding any trace of the aircraft remains. Now, the search area will be widened, which will make it harder and more time consuming to find possible debris from the airliner.
"We went all in on this small area and didn't find anything. Now you've got to go back to the big area," the official told Reuters. "And now you're talking years."
The US official, who spoke at the condition of anonymity as he was not allowed to comment of the mission, also said that now it was up to Malaysia to give its nod on intensifying the search operation and deploying additional underwater assets, which may take years and entail huge costs.
However, Malaysian Transport Minister Hishammuddin Hussein already committed to increase the "assets that are available for deep-sea search''. The government has sought assistance from state oil company Petronas for its expertise in deep-sea exploration.
Australian Defence Minister David Johnston said that the international search team will bring in submarines capable of diving deeper than mini-sub Bluefin-21, and installed with more powerful side-scan sonar technology.
Eight planes and 10 ships will continue the hunt for possible remains of the missing jet, over an area of 49,000 sq km, about 1,600 km northwest of Perth.
Meanwhile, another Malaysia Airlines jet was forced to abort flight, which is the fourth incident in about a month's time.
The plane FY1002/MH9948, jointly operated by Firefly Airlines, a subsidiary of Malaysia Airlines, was forced to turn back to Penang airport 15 minutes into its flight after the plane's landing gear was unable to retract.
The aircraft landed safely and all of its 64 passengers and 4 crew members were safe.
Just last week, MH192 to Bangalore turned back and made an emergency landing at Kuala Lumpur, while a month ago flight MH066 was "diverted" to Hong Kong after its primary generator failed.