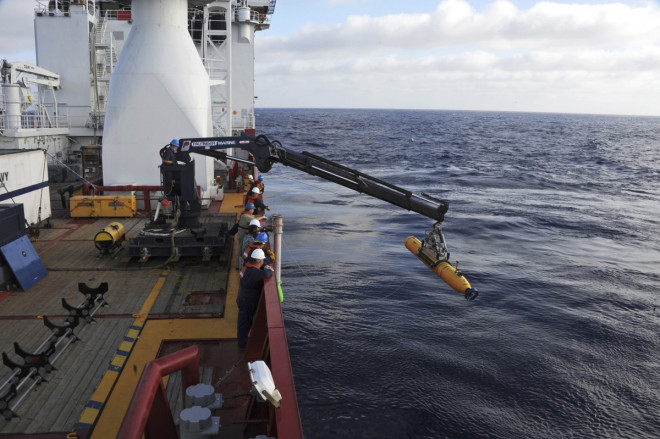 The ongoing search operation to find the missing Malaysia Airlines flight MH370 in the southern Indian Ocean is expected to enter a "critical juncture" in the next 48 hours, Malaysia's acting transport minister Hishammuddin Hussein has said.
As the search for the jet enters its 43rd day, the minister said this weekend will be vital in narrowing down the search location.
"The JACC [Joint Agency Coordination Centre] has narrowed the search area and it's imperative that we focus on this now. Today and tomorrow are imperative to narrow down the search grid and regroup including looking at the existing data again," Hussein told a press conference.
"The search for today and tomorrow is at a critical juncture. We appeal for everybody around the world to pray that we find something."
The Boeing 777 passenger aircraft, with 239 people on board, went missing on 8 March en route from Kuala Lumpur to Beijing. No trace of the jet has yet been found, although authorities now believe the plane crashed in the southern Indian Ocean.
Hussein said the mapping of the seabed by remote-controlled submersible Bluefin-21 will be finished within the week.
The underwater drone is currently mapping a circular zone with a radius of 10km around the location believed to be the source of the suspected pings from MH370's black box.
The underwater vehicle has an operating depth of about 4,500m and is now on its seventh mission.