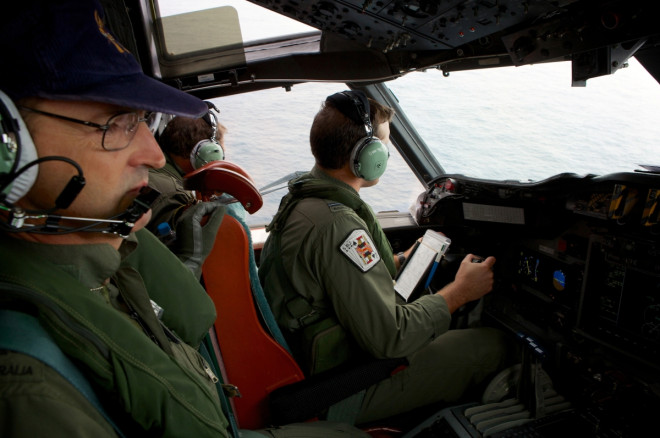 An Australian film about a plane crashing on its way to China has been shelved due to "uncomfortable similarities" to the mystery of Malaysian Airlines flight MH370.
Deep Water follows the passengers of an aircraft flying from Sydney to Beijing which crashes in a remote part of the Pacific Ocean. Their miraculous survival is then hampered by the arrival of killer sharks.
Early promotional material for the film reads: "Survivors of a plane crash face terror beyond reckoning as the plane is starting to sink into a bottomless abyss and soon discover they're surrounded by the deadliest natural born killers on earth."
Managing director of Arclight Films Gary Hamilton says that pre-production has been put on hold due to the missing Malaysian Airlines flight, which it was recently announced had crashed into the Indian Ocean off the coast of Australia.
"Out of sensitivity to the Malaysia flight situation, we've decided to put it on pause for now," Hamilton told The Hollywood Reporter.
The film's director Alister Grierson is no stranger to controversy surrounding his films. In 2011 Sanctum was the victim of incredibly poor timing as the story of an underwater cave-diving expedition turned watery horror was released just two weeks prior to devastating flooding in Australia.
Deep Water is a follow-up to 2012's Bait 3D, which was a surprisingly big success in China, raking in $24.7 million (£19m) in just its first three weeks of release there. A sequel was green-lit with writers Shayne Armstrong and Shane Krause drafted back to pen the script.
The flight being between Australia and China is designed to capitalise on the film's Chinese success and allow the filmmakers to bring in some Chinese actors.
As noted by The Hollywood Reporter, Deep Water is the second film in the area to be hurt by the unfolding tragedy. Chinese action thriller Last Flight – which follows a plane hit by "unusual events" - has toned down its marketing campaign in response.
Malaysian authorities confirmed that the plane had crashed and that there were no survivors, but what caused the plane's crash remains a mystery and the search for wreckage is ongoing.
FLIGHT MH370 FACTBOX

Flight MH370 took off from Kuala Lumpur International Airport en route to Beijing at 00:41 on Saturday 8 March (16:41 GMT Friday).

About 50 minutes later, the aircraft lost contact with air traffic control.

No distress call was made.

On board, there were 12 Malaysian crew members and 227 passengers from 14 countries. That included 153 Chinese and 38 Malaysians.

Two Iranian male passengers, Pouria Nour Mohammad Mahread and Delavar Syed Mohammad Reza, were travelling on fake passports. Neither had any apparent links to terrorist groups.

Last confirmed communication with Indian Ocean satellite occurred at 08:11am, meaning plane continued to fly for seven hours after radar signal was lost.

At least 25 countries, including China, the US and Singapore, have now joined in the search for the missing plane.