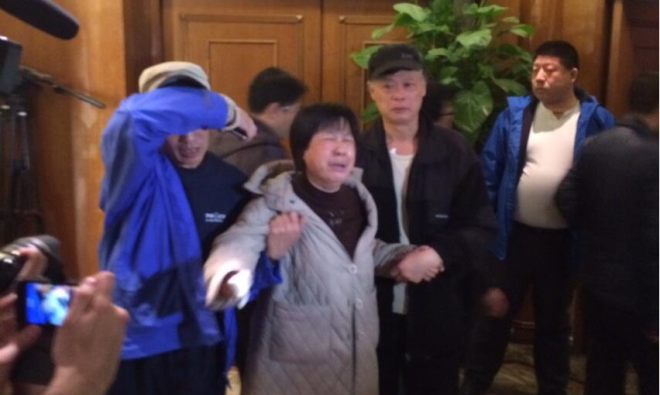 Grief has replaced hope for the families of Malaysia Airlines flight MH370 passengers after a text-message was sent declaring that not one of the 239 passengers aboard the airliner had survived.
Stretchers were carried to the family room where women were heard screaming and crying, with one fainting upon hearing the news after three weeks of waiting.
Shouts of "No, no, no!" filled the Lido hotel in Beijing after 17 days of no verified information on the whereabouts of the airliner.
Scuffles broke out where the families were gathered, with police and medics going into the family room to comfort them after the news was revealed.
One ambulance parked outside the hotel while men stumbled out of the building, hunched over in tears after the emotional rollercoaster of the previous three weeks.
Malaysia Prime Minister Najib Razak addressed the families in a statement, which read: "For them the past few weeks have been heart-breaking. I know this news must be harder still."
A text message was sent to all of the families an hour before Razak's press conference to make them aware of the latest news.
"Malaysia Airlines deeply regrets that we have to assume beyond any reasonable doubt that MH370 has been lost and that none of those on board survived," the airline said in a message to the families of the victim.
"As you will hear in the next hour from Malaysia's Prime Minister, we must now accept all evidence suggests the plane went down in the Southern Indian Ocean."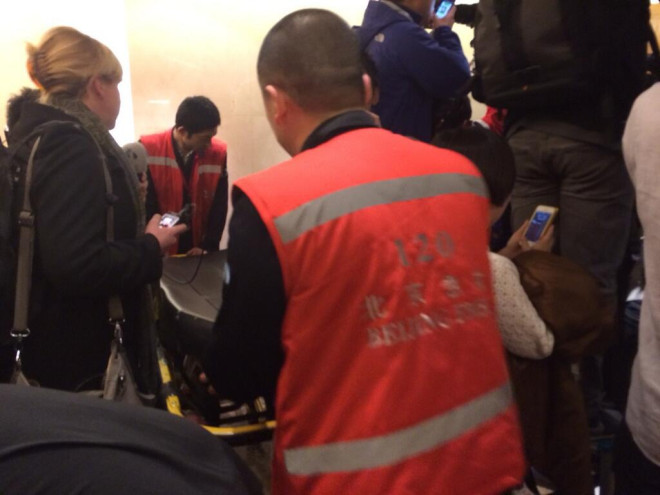 Razak continued: "I was briefed by representatives from the UK Air Accidents Investigation Brand (AAIB).
"They inform me that Inmarsat, the UK company that provided the satellite data which indicated [the plane flew within] the northern and southern corridors, has been performing further calculation on the data.
"Using a type of analysis never before used in an investigation of this sort, they have been able to shed light on MH370's path.
"Based on the new anaylsis, Inmarsat and AAIB have concluded that MH370 flew along the southern corridor and that its last position was in the middle of the Indian ocean west of Perth, this is a remote location far from any possible landing site.
"It is therefore with deep sadness and regret that I must inform you that according to this new data flight MH370 ended in the southern Indian Ocean."